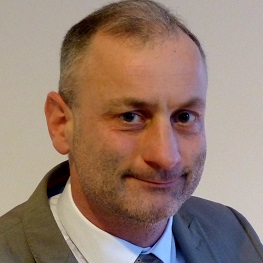 One of the key sessions at PV CellTech 2017 in Penang, Malaysia, on 14-15 March 2017, is on GW-cell expansions across Southeast Asia and India, and there is a powerful selection of speakers lined up here.
PV-Tech spoke to Finlay Colville, the PV CellTech conference Chair, and head of market research at PV-Tech's parent company Solar Media Ltd.
Why has cell manufacturing become important in Southeast Asia and India, in recent years?
Southeast Asia and India have always been strong solar cell manufacturing locations, with cell production in India going back two decades with BP Solar's original arrangement with Tata in Bangalore. Southeast Asia was also identified early by SunPower and First Solar for their production line hubs, with REC Solar and Q-CELLS (now Hanwha Q-CELLS) also citing non-European expansions there too.
Lumping in South Korea into the Southeast Asia zone, and the introduction of Korean cell makers about 10 years ago then saw this country become a cell production powerhouse, driven by LG Electronics, Hyundai Heavy Industries and Shinsung.
India went through a period of chronic underutilization when global pricing collapsed in 2012, but in recent years has been going through a revival. Until now, Indosolar has been the leading cell maker in the country, but is likely to be surpassed by Adani Group with its GW cell capacity currently being ramped up. Both Indosolar and Adani Group are speaking at PV CellTech 2017 next week.
But the big change occurred with the US and Europe imposed restrictions on cells and modules produced in China and Taiwan. This was the catalyst to leading cell and module producers in China and Taiwan either adding new capacity in Southeast Asia (mainly Malaysia, Thailand and Vietnam) or shipping production lines offshore to one of these countries.
The other interesting development has been contract OEM cell production in Southeast Asia.
What are the differences with the OEM suppliers, and how does this impact on technology?
The solar industry has always had contract-based manufacturers, but in the past this was limited to module assembly. Companies such as Jabil, Flextronics and Celestica were among the non-China go-to routes then, for companies requiring production nearer end-market deployment locations for example.
But today we have contract manufacturers in Southeast Asia that are also making high volumes of solar cells, including Boviet Solar and Vina Solar. Within this group, the leader is Boviet Solar, and this company has been moving also to own-brand supply, in particular to the US market. Boviet Solar is speaking at PV CellTech 2017.
It will be fascinating to see what Boviet Solar's technology roadmap is, as in the past, contract manufacturers were not heavy on R&D spend, in part due to being module assemblers only.
Is cell production reflected in the new cell capacity across Southeast Asia and India? Often, we get many announcements of new fabs that do not come to fruition.
Yes, this can be tracked with accuracy. The figure below shows these trends, where we segment production regions into China & Taiwan, Southeast Asia & India, and the Rest of the World (RoW).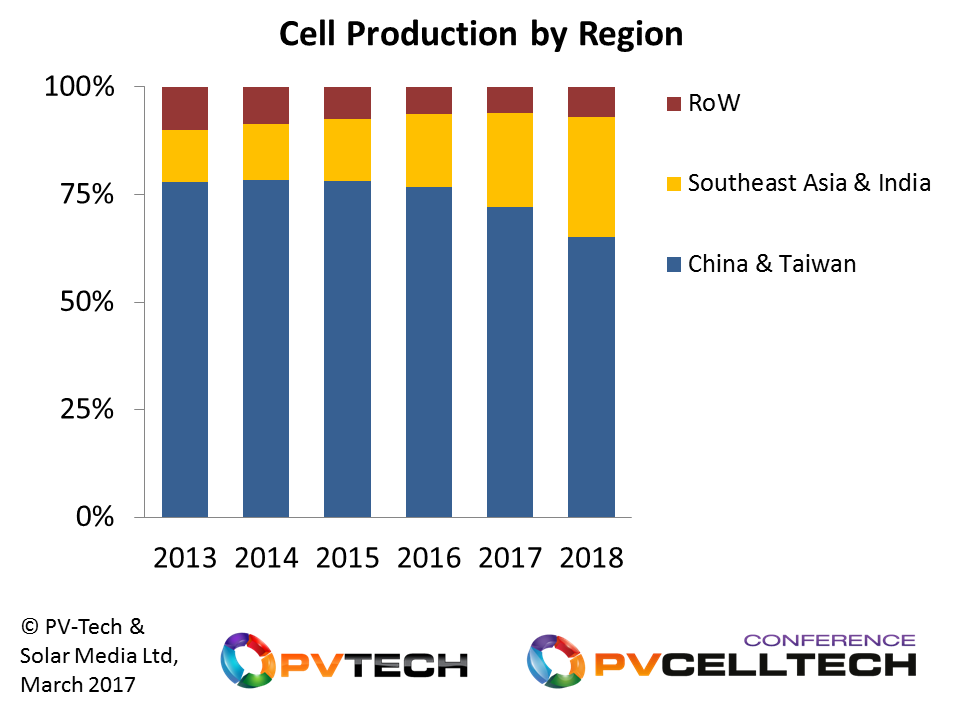 You can see from the graphic that 2017 and 2018 are expected to be years that cell production really starts to move outside China and Taiwan, but this still depends on how much cell capacity can be utilised in China for domestic consumption. If the China end-market softens more than expected in 2017 and 2018, then the relative market-share gains from Southeast Asia and India will be even greater than shown above.
PV Tech: The session at PV CellTech on Southeast Asia and India takes place on the morning of day-2 (15 March 2017), with the following speakers and topics.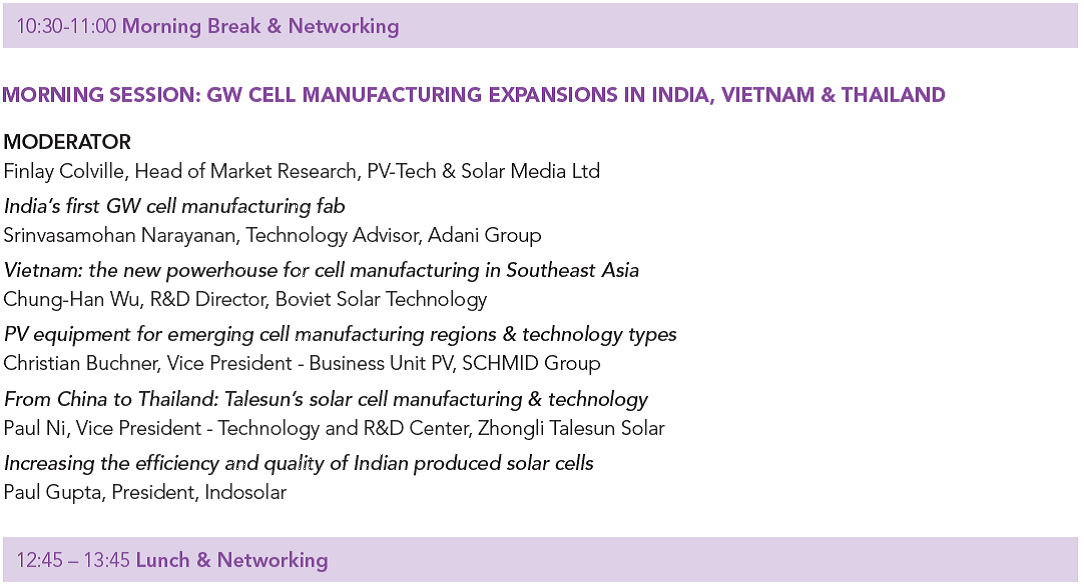 PV CellTech takes place on 14-15 March 2017 in Penang, Malaysia. To register to attend the event, please use this link.