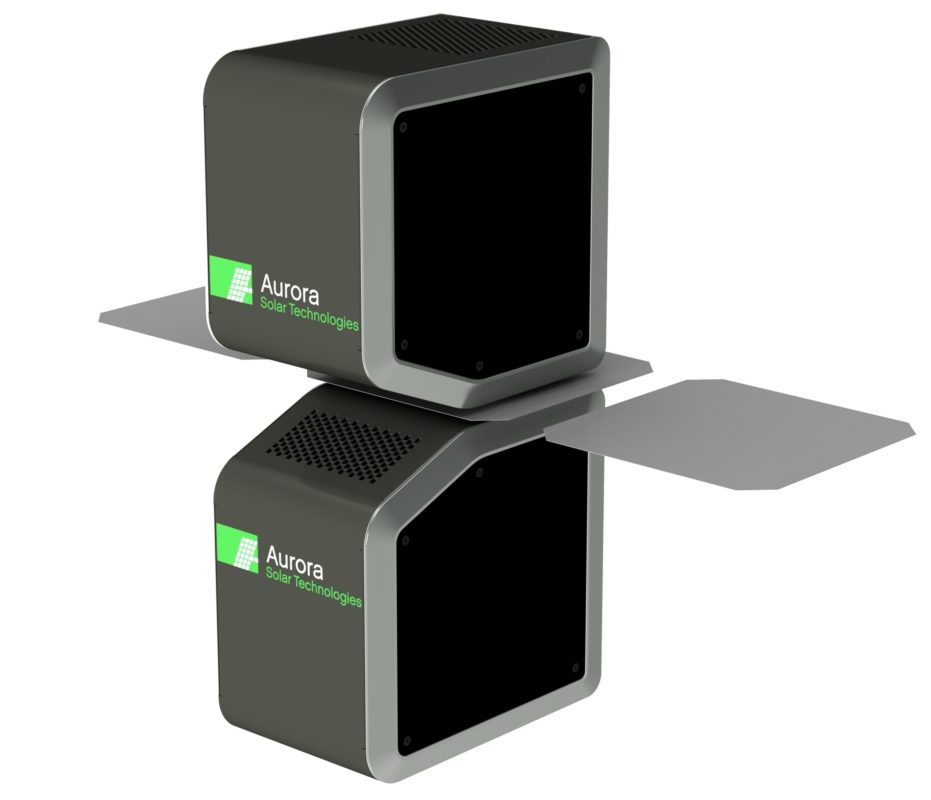 Headquartered in North Vancouver, Canada Aurora Solar Technologies Inc., (AST) has already achieved what many young and aspiring PV technology enterprises struggle to achieve and that is win orders from major solar cell manufacturers. AST has developed a suite of measurement and software control solutions that provide the data to improve solar cell manufacturing yields.
In December 2016, AST secured a major volume manufacturing order from LG Electronics that included 12 'Decima' CD measurement systems and multiple 'Veritas' Servers that would be deployed at several of LG's production lines.
Only last month, AST won an initial order from an undisclosed customer in mainland China, its first order for its Decima measurement system and 'Veritas' software in China.
Although not as well known as many major PV equipment specialists, PV Tech first actually encountered Gordon Deans P.Eng, founder & COO of AST all the way back in 2008, the year the company was officially formed. Contact and PV Tech's coverage of AST has continued ever since and has culminated in AST becoming a key sponsor of this years PV CellTech conference. Ahead of the event we asked AST's founder to provide some insight into the company and its technology. Deans will also be presenting at the event for the first time.
This is the first time for Aurora to sponsor PV CellTech what attracted you to be involved?
The conference has developed a strong reputation for topicality and quality. Besides our interest in helping to develop the industry, I expect to make good contacts and have lively discussions!
What do hope to demonstrate to attendees and gain from sponsoring the event?

We are a relatively new company in the industry, so obviously we want to get the word spread more broadly about us. We also strongly believe that the PV industry, like so many before, can make great gains in profitability and quality by adopting advanced process measurement and control in production operations.
Many people equate inline process measurement and control with 'expensive and complex'. In fact, a well-designed system minimizes the cost and complexity that is involved. I'd encourage your readers to attend my presentation to learn more about this!
What is driving the need for inspection in solar cell manufacturing today?
The industry is shifting from an absolute low-cost imperative to higher-efficiency cell designs while still controlling costs. This creates a need to maximize yield in the sophisticated fabrication processes that have narrower control windows.
With advanced cell designs such as PERC gaining momentum are their specific process challenges that need addressing?
We see this for mono PERC and especially n-PERT designs. The challenges are ensuring that processes are tightly controlled to make the most of the increased material cost, and in some cases the process steps, such as boron diffusion, can exhibit more variation than for older designs.
Aurora recently launched an inspection tool for bifacial cells…what is driving this need?
Our customers demanded a means to measure the sheet resistance of both the p+ emitter AND the n++ back surface field (BSF). Measurement of the BSF was especially important because other instruments cannot distinguish between this important structure and the bulk resistivity of the wafer. We were also asked to provide a tool that could measure the BSF and emitter simultaneously to eliminate the need to track wafers for correlation of separate BSF and emitter measurements, and to accommodate all types of bifacial cell fabrication processes.
To view the final PV CellTech agenda updates, please follow this link. To register for the event, click here.