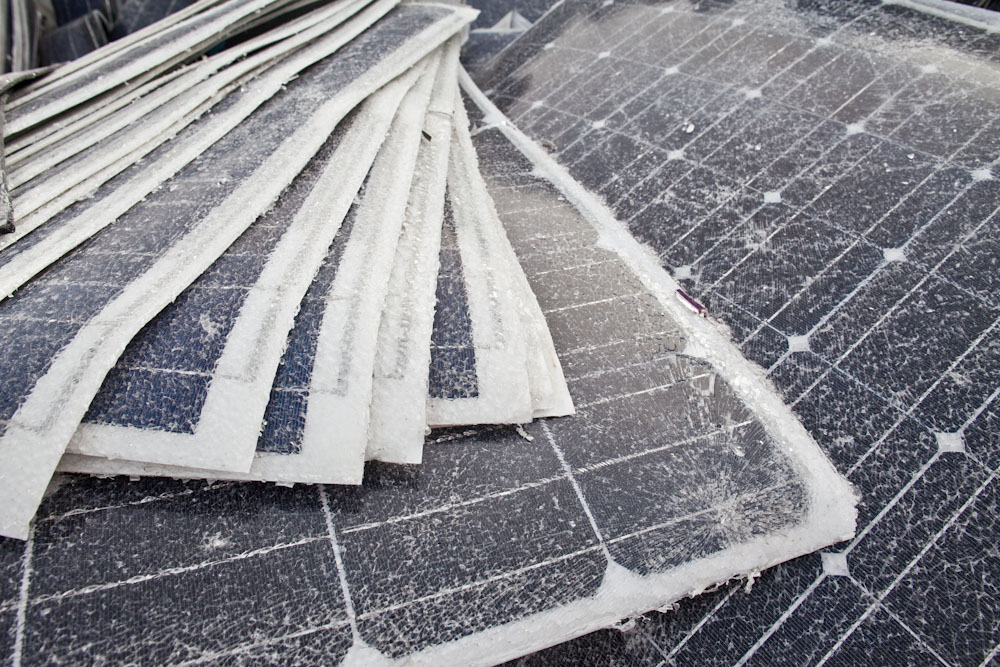 PV Cycle, a not-for-profit take-back and waste management programme for solar PV technology in Europe, has launched a service in japan.
PV Cycle has already signed for the first Japanese PV collection point under the government-funded Akita Photovoltaics Recycling Model Project (APV), which was the first official waste solar panel collection in Japan, including a tailor-made PV Cycle collection box. A total of 14 collection points have since been opened to collect small quantities of PV panel waste.
The waste management firm is also offering an on-site pick-up service for large quantities of solar energy equipment waste.
The association currently takes on PV modules, inverters, batteries and other equipment subject to Waste Electronic and Electrical Equipment (WEEE) or Battery legislation.
Jan Clyncke, PV Cycle managing director, said: "The Japanese PV market is the natural fit for our expansion to other regions of the world: a 23GW market with a long history in PV module installation and a high environmental commitment on the part of consumers and companies."
Olmina Della Monica, head of treatment and operations at PV Cycle Association, said: "In addition to helping APV build up a collection network for small quantities of PV module waste, PV Cycle will accelerate sustainable waste management in compliance with national and local regulations in Japan by offering its waste management service for large (B2B) quantities."
PV Cycle recently achieved a record recycling rate of 96% for silicon-based PV modules.