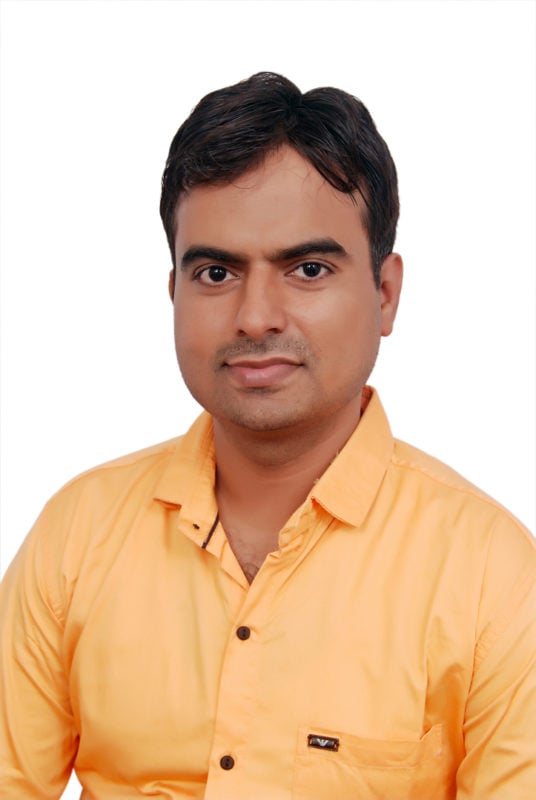 During the recent PV IndiaTech 2019 event in Delhi, India during 24-25 April 2019, one of the most interesting presentations was from Waaree Energies. This talk included details on the company's Merlin based module technologies.
The fact alone that the technology 'made it' into mass production is noteworthy, having been one of the US-led high-efficiency schemes proposed several years ago.
This article requires
Premium Subscription
Basic (FREE) Subscription
Unlock unlimited access for 12 whole months of distinctive global analysis
Photovoltaics International is now included.
Regular insight and analysis of the industry's biggest developments

In-depth interviews with the industry's leading figures

Unlimited digital access to the PV Tech Power journal catalogue

Unlimited digital access to the Photovoltaics International journal catalogue

Access to more than 1,000 technical papers

Discounts on Solar Media's portfolio of events, in-person and virtual
Or continue reading this article for free
The Merlin technology was originally pioneered by GT Advanced Technologies (GTAT) when the company was seeking to find new revenue streams after seeing its DS furnace order book drying up when the Chinese multi ingot producers shifted tool production to local equipment makers in China.
GTAT had several attempts to find new revenues to rescue its operations, including the well-publicized (and ultimately doomed) arrangement with Apple to manufacture sapphire-based display covers for Apple's iPhone 6, moving into solar mono ingot pulling activities (the 'HiCz' technology targeted at n-type production), and bringing to market a novel front-metallization interconnection technology for c-Si cells by the name of Merlin.
GTAT certainly saw the Merlin grid-interconnection technology as being a major game-changer. Back in 2014, GTAT was highly vocal in its projections to tap a $1 billion equipment/revenues based opportunity, as up to 20% of the market move to grids by the end of 2018. Chapter 11 bankruptcy and the pending restructuring of GTAT from the end of 2014 would ultimately quieten all of this euphoria, but not before GTAT had gone public about its first beta customers for the Merlin technology.
One of the partnering module suppliers would turn out to be Indian-based Waaree Energies, as covered here on PV-Tech late 2014.
As such, given the history of the Merlin technology, it was fascinating to see Waaree talk so enthusiastically about their module product – also aptly called Merlin – at the recent PV IndiaTech 2019 event.
Recently, I took to the time to catch up with. Mr. Varun Panchal, Head of Merlin Operations at Waaree, to get an update on how Waaree had been successful in moving this technology into mass production, and if all the claims at the time of the product launch back in 2014, had been justified.
Waaree announced back in 2014 plans to commercialize GTAT's Merlin technology. How did Waaree manage to implement this into its module production capacity during the past few years?
Varun Panchal, Waaree Energies: "Yes the announcement was made in late 2014 and all the agreements with GTAT were signed in December 2015. To be honest the implementation was kind of a challenge as the manufacturing process was different from the standard one. We started with a capacity of 12 MW/annum and have currently expanded to 15 MW/annum."
How did this work in terms of implementing the new process equipment in the production line? Was this done through in-house equipment upgrades or the use of new tools?
"Initial stage was very crucial for us as the equipment and processes were quite challenging to handle as it required high precision levels and detailing. However with the help of Merlin team we were able to overcome them quickly. The entire pre-lamination process is different for this technology; the intricacy starts right from tabbing and stringing as it doesn't employs traditional ribbons and rather uses what we call as front grid, having an interconnected structure of 20 busbars. Further on the rear side it employs a cross linking mesh structure and therefore a special merlin attach tool (MAT tool) is required for tabbing, which was indigenously designed and developed in Japan."
How long did it take to move from pilot-line testing to full mass production, and what were the main challenges?
"The pilot line testing began with trials for producing glass-backsheet based modules using Merlin cells. While the results were satisfactory, the full utilization of merlin technology was still at a fair distance. Once the team was efficiently making glass based modules, we started trials for flexible variant.
After gaining significant knowledge and having enough hands on the technology for few months, the time was ripe that we started manufacturing several variants of flexible modules utilizing different sizes of cells and different designs. The entire process of technology transfer, MAT tool installation & stable operations, trials of product manufacturing and further the reliability testing and certifications took around 1 year."
Waaree has been pushing the lightweight (flexible) module advantages of using the Merlin technology, but there are other key benefits to moving from standard finger/busbar forming when using Merlin. Are there efficiency benefits also?
"Efficiency more or less remains the same because we employ the similar silicon solar cell technology used in standard modules, whether it be standard BSF or PERC, but at the end of the day one can get up to 20% more energy yield due to the grid structure which efficiently performs under shaded conditions and also is highly resilient to hotspots. There are more than 1500 contact points between the grid and front side of the cell and almost 100 contact points on the rear, which makes them highly reliable and highly redundant towards micro-cracks. So even if the solar cells crack within the module the power degradation is nominal which makes it a highly robust for any harsh application. It has passed TC 1000 cycles with flying colours to further justify the reliability. So it's a win-win situation for the end user in terms of high performance and high reliability with the Merlin flexible panels."
In terms of market a segment targeted, is the main focus on rooftops, or is there scope for ground-mounts within India today? On rooftops, where is Merlin most suitable? Waaree has been advocating lightweight panels also for BIPV applications, including EV's – is this a viable market today or does it still need development?
"Yes it can be used in ground mounted with a standard glass-backsheet structure, but the focus is on the peculiar rooftops, where standard panels cannot be utilized. The panel being flexible gives us the freedom to customise it according to different user requirements, so wherever there is a non-uniform surface or the roof not being able to bare heavy loads, Merlin is the perfect solution. Another unique application that we identified is in refrigerated trucks used for transportation. Usually, one needs to keep the engine running to power the HVAC system for any vehicle. Here, we have developed a solution wherein the reefer unit is powered by a Merlin flexible panel based solar-storage system and we found that the end user can save up-to INR 6 lakhs/year (9000 USD) on fuel. Also, 2 passenger busses and further the entire fleet of bus was solarised and we had found that HVAC system could run for 3 hours while the engine is idle. In cold countries, other than fuel savings, a significant advantage was that jump start were avoided especially during winters. So these are some unique and new applications were this technology can result into significant savings. For India as E-rickshaw is the vastly used EV in the country, we solarised a rickshaw and found up to a maximum of 40% increment in its range on a good sunny day. Considering the current usage of average rickshaw owner these gains are significant to enhance their daily earnings and as a result of that ROI for solarisation in all the above cases is less than a year."
Moving now to Waaree's module supply strategy in more detail now, how much is the domestic market taking today? And which overseas markets are the main focus for the rest of 2019 and 2020?
"The uptake in the domestic market has been growing now. We recently inaugurated a 90 KW flexible module based power plant installed on a carpet roof at BAPS Swaminarayan Mandir in Tithal, Gujarat, India. This is the largest flexible panel based power plant in the world. Along with that we have executed almost 15 different rooftop projects in the entire country. For overseas our major portion is covered by US market and have plans to expand our reach in that. We also have plans to focus on European market as we see that to be another huge potential market suitable for Merlin's various applications."
Domestic carve-out allocations within India are also promoting cells made within India. Do you see any changes to cell supply for in-house module assembly, over the next couple of years?
With the government pushing to have a complete supply chain of solar PV here in the country, the idea of having a cell supply for in-house module assembly can be considered. However, the cells which are used for merlin module need a special manufacturing setup and further needs specialized tools for grid manufacturing. The technology transfer would further add to the timeline of the entire project. While the demand of merlin solar module in India is on the verge of an exponential rise, we currently tend to bank upon the existing supply chain. However if need be and given the availability of suitable environment, manufacturing the cell and its associated components locally could always be considered.
Thanks Varun for the updates!
With other equipment suppliers pushing grid-based finger forming across high-efficiency cell/module lines today, the forecast of GTAT back in 2014 that 20% adoption would be seen within 5 years may not seem that crazy after all. Perhaps this point will come in 2021/22, but with a stronger contribution from Chinese-made solutions – something that we are seeing in the market today across various cell/module producers in Asia. It will be fascinating to see what other module-related benefits can be seen then, and how the technology will help for large-scale utility-scale build-outs going forward.