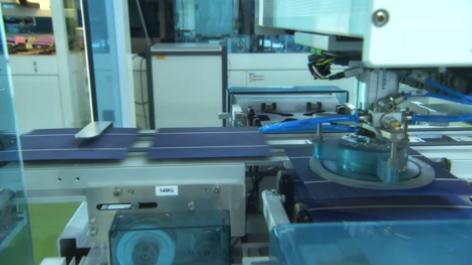 PV Tech's preliminary analysis of global PV manufacturing capacity expansion announcements in June, clearly demonstrate a significant slowdown in recent months.
May, 2016 was the first significant fall in planned capacity expansions (excluding February 5,680MW) when just over 4GW was announced, compared to nearly 9GW in the previous month, ending strong consecutive monthly increases that were around 50% higher than in the same period in 2015.
June's preliminary analysis has revealed a total of 1,675MW of planned capacity expansions, compared to 4,240MW in May, the lowest total in 2016, so far.
Unlike the previous month, when a speculative announcement in May was made for 1GW of integrated c-Si capacity in Iran via an MOU with turnkey equipment specialist SCHMID, June proved to be better represented the slowdown underway and mirrored the last low-point of activity that occurred between August and October, 2015.
A total of eight companies announced expansion plans in June, compared to seven in May and 13 in April, 2016.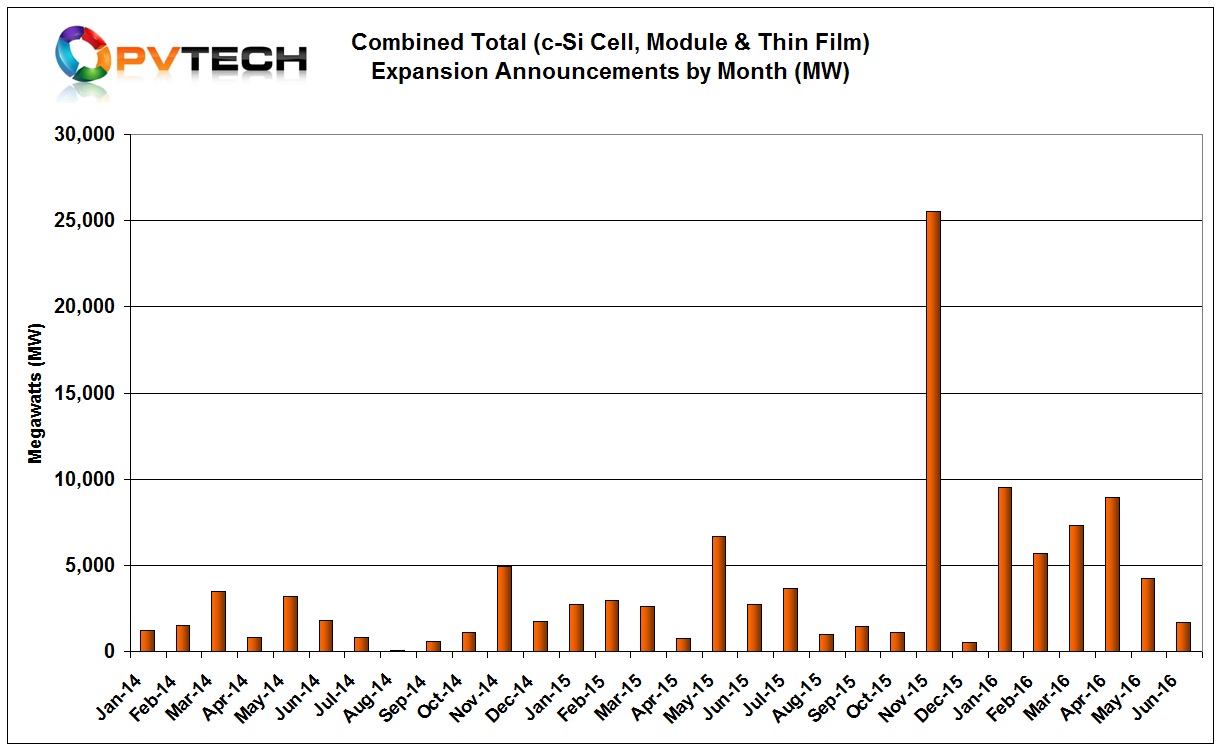 Dedicated solar cell capacity expansions in June totalled 960MW, the first time in 2016 that announcements dipped below the 1GW level. Notable solar cell expansions in June were made by Taiwan producers, Gintech and Motech, following announcements from several other cell producers in Taiwan in both May (Solartech & NSP) and April (TSEC).
Dedicated PV module capacity expansion announcements in June were below dedicated solar cell plans at 715MW, compared to 1,800MW in May, 2016 and the first time this has occurred since November, 2015.
There were no thin-film or integrated PV manufacturing capacity expansion announcements made in the month.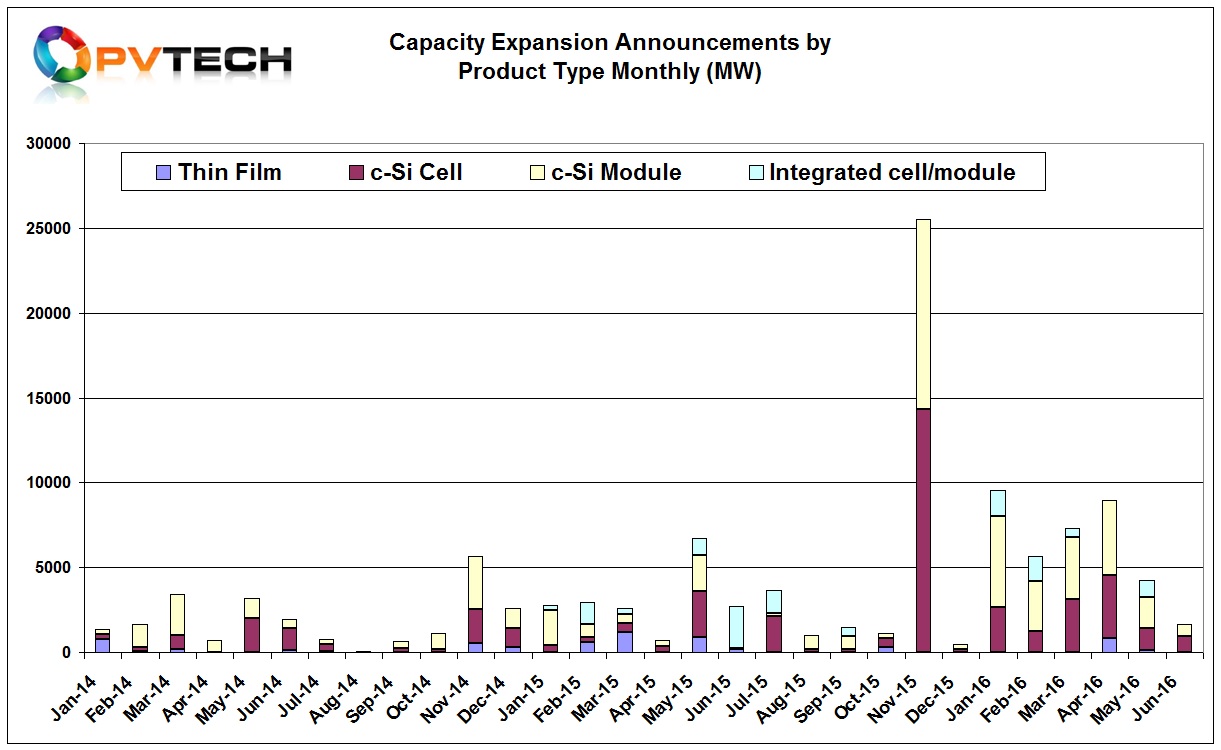 Geographical split
After a lull in planned expansions (100MW) in China in May, a rebound of sorts occurred in June. In total around 700MW of dedicated solar cell and module assembly expansions were announced but not from Chinese producers. Taiwan-based Motech Industries was responsible for the majority of the total.
Once again, South East Asia (Taiwan, Thailand and Malaysia) were active in June, attracting a combined total of 800MW of planned expansions, compared to 1.2GW in May, 2016.
The small balance was made up from Russia, Kosovo, Brazil and Kyrgyzstan.