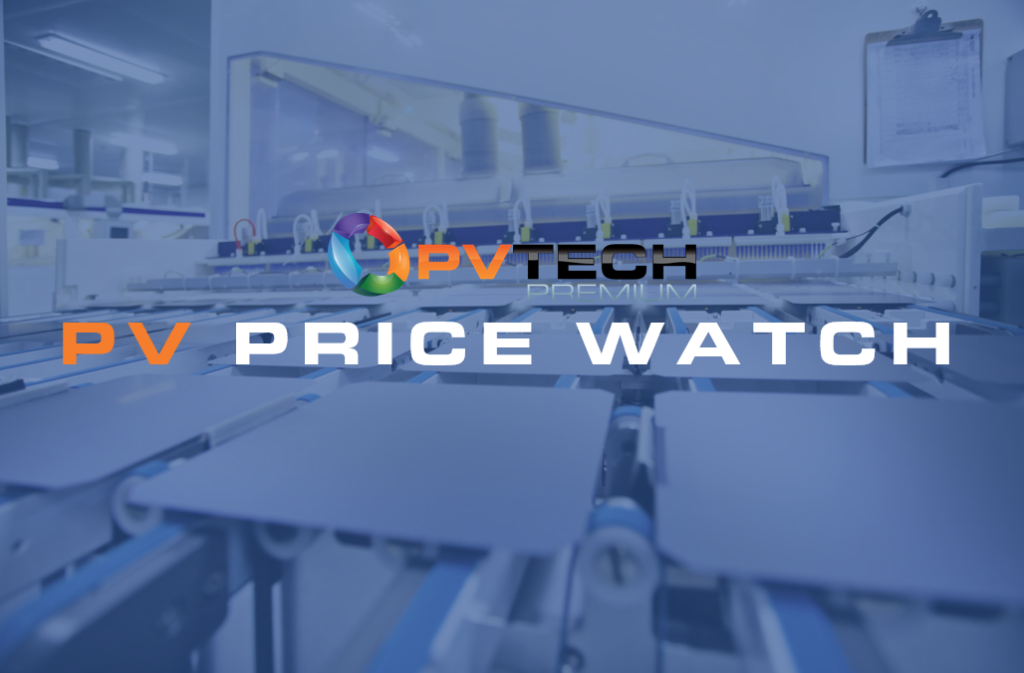 On April 6, TCL Zhonghuan announced its latest silicon wafer prices. According to the public information, 150μm p-type 182mm wafers rose to RMB6.40/piece (US$0.93/piece), 210mm and 218.2mm wafers reduced to RMB8.05/piece and RMB8.69/piece respectively, each dropping by RMB0.15 and RMB0.16/piece.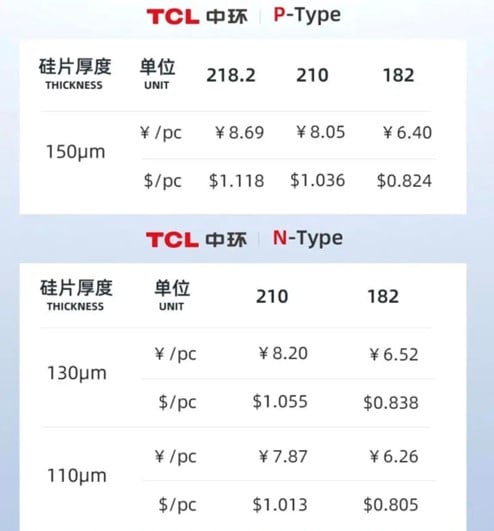 In addition, n-type 182mm wafers also grew by RMB0.13/piece and RMB0.12/piece, and 210mm wafers price declined by RMB0.15/piece.
Just a week ago (April 1), Tongwei released a quotation adjustment for its solar cells. The 182mm cells were RMB1.09/watt, down by RMB0.06/watt or 5.2%, while 210mm solar cells were quoted at RMB1.13/watt, down by RMB0.02/watt, a 1.7% decrease.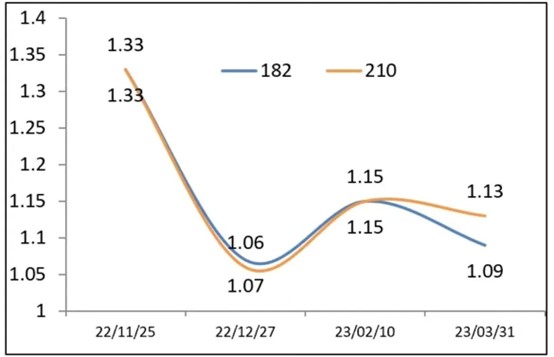 On March 29, China Silicon Industry Branch released the latest Chinese polysilicon price. Mono recharging chip price ranged between RMB204-210/kg, with the average transaction price at RMB208/kg, a drop of 4.31% week-on-week; mono dense poly ranged between RMB202-208/kg, with the average transaction price at RMB206/kg, down by 4.39% week-on-week.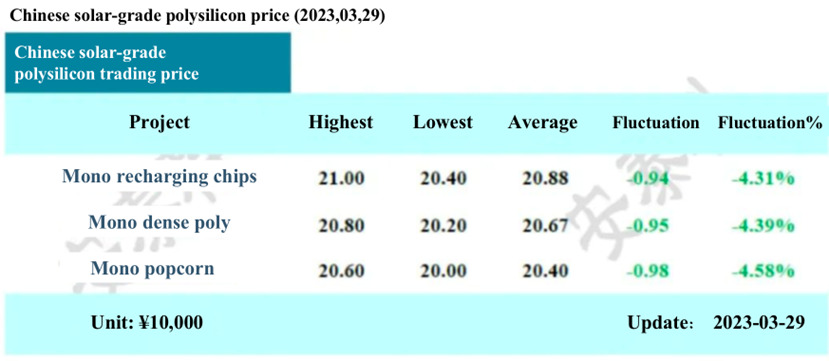 Moreover, prices for mono-grade dense polysilicon have continued their slow decrease since the end of February when prices were between RMB230-235/kg to RMB202/203/kg in the week commencing on 3 April, according to the latest prices from EnergyTrend, InfoLink and Shanghai Metals Market.
Although the upstream industrial chain price is gradually sliding down it is worth mentioning that, according to many distributors, PV module prices, mainly in the high-power modules produced by first-tier brands, are regaining a slight momentum. While second and third-tier brands are relatively weak with very little room for higher quotations.
In terms of instalment and market demand, China's major state-owned energy companies have significantly increased their PV module purchases since the beginning of 2023. By the end of March, the total module bidding volume exceeded 60GW, a 90% year-on-year increase. On March 21, the National Energy Administration announced that the newly installed solar power capacity in China in January-February was 20.37GW, up by 87.74% year-on-year.
At the same time, customs data showed that China's module export exceeded 14GW from January to February in 2023. Overseas demand remains strong. First-tier module manufacturers increased their April production arrangements significantly, reaching full orders.
According to the recent bid opening information for some modules in China, bidding offers on p-type and n-type modules are mainly quoted between RMB1.599~1.746/W, with the average price around RMB1.67~1.7/W. Overall, module prices in recent bidding for collective purchasing remained quite stable.