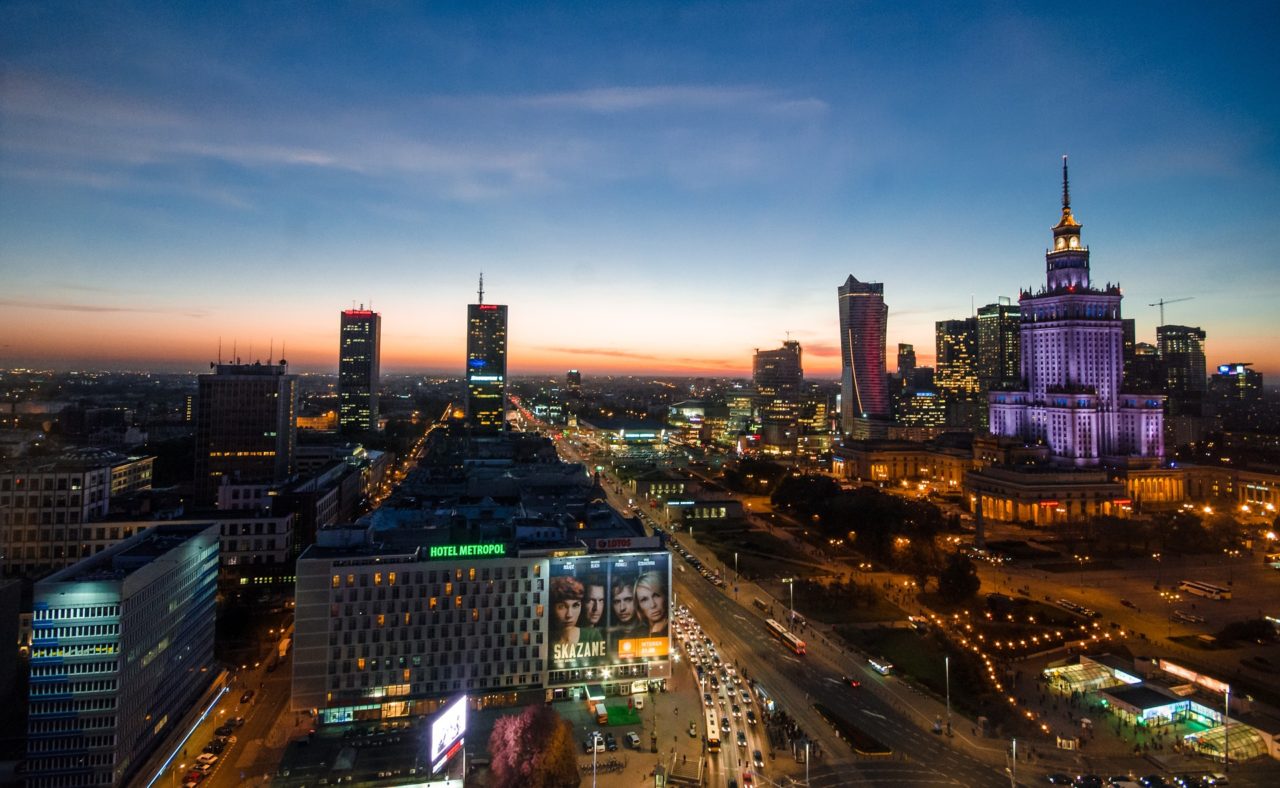 Poland's efforts to push through new rules and volumes for clean energy auctioning have been welcomed by local PV association PSES.
"We're quite happy with the proposal, we think the direction is good and shows that the Polish government strongly supports further sustainable growth of solar," Klaudiusz Kalisz, who sits on the PSES board, said when quizzed by PV Tech over recently published draft changes to Poland's RES law.
The amendment, open to consultation until 7 March, must be voted through by Polish MPs to become hard law. The text foresees the tendering of up to 750MW of PV – short of wind's 2.5GW – at an auction later this year. In generation terms, solar will be allowed to contract up to 833GWh at the 2019 auction.
The auction's design will have PV producers bid jointly with their onshore wind counterparts. Developers of either industry will participate through two separate baskets, depending on whether projects are small (1MW or lower) or larger (over 1MW). PV Tech understands Polish solar tends to dominate in the former category, and be overtaken by onshore wind in the latter.
20.2GW of Polish PV by 2040
As it put the RES amendment up for consultation, the Polish Energy Ministry stressed that the goal with the auction series is to phase down subsidies to the "necessary minimum". The draft text caps 2019's public incentives for renewables at PLN13.82 billion (US$3.63 billion), down from 2018's PLN31.28 billion (US$8.2 billion).
The amendment must now undergo inter-ministerial consultation, followed by approval by the council of ministers and a parliamentary vote. Expectations are that the text could be signed by Poland's president around April or May, paving the way for the auction itself in H2 2019.
This year's tendering should help Poland meet its 15% renewable target by 2020, as well as its other long-term goals. Under energy policy plans published last November, the country must work to boost installed PV capacity between 2020 (900MW), 2030 (10.2GW) and 2040 (20.2GW). The figures would place PV, by the latter year, far ahead of offshore wind (10.3GW) and onshore wind (800MW).
According to Kalisz, the government's bullish PV projections are mirrored by rising demand among banks and investors. "Some of the recent deals indicate that financing is not an issue anymore," he said. "Some institutions are showing they're willing to invest huge amounts of money in PV, there's more competition and the conditions for the investors are much better."
The PSES board member believes it is developers themselves – and not any changes to the RES law – who can make the PV build-up happen. "We in the industry need to focus now on delivering projects," he argued.."Now that the government's demand for new solar capacity is very high, reaching 1GW per year, we need to ensure we are fulfilling it."
18 months to launch energy sales after the auction
For PV, the 750MW capacity goalpost for 2019 represents a step-up after earlier auctions. Throughout various tenders in 2017 and 2018, the industry was able to contract around 300MW and 500MW, respectively.
A novelty in the 2019 exercise is a requirement for new PV plants to start selling energy within 18 months, down from 30 months for onshore wind and 72 for offshore wind. PSES would support slightly extending the PV deadline to 21 months, according to Kalisz.
Another minor change the association would have liked to see is more flexibility with production timetables. "At the time of the auction, you don't know the date when production will begin," he remarks. "It would be good if investors are allowed to make a one-time change to the schedule once the project starts selling power."
See here for more information on the RES amendment and the consultation