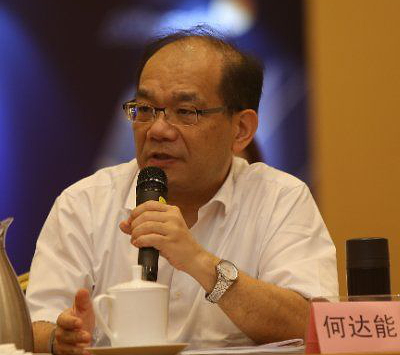 Typically, pure-play module assemblers are very reluctant to reveal their solar cell suppliers, as so-lar cells are often seen as a competitive advantage, since the days when the former Q-Cells domi-nated third-party cell supply.
Since those days, products from Taiwan-based merchant cell suppliers became widely sourced in Europe as they were superior in terms of quantity, quality and performance.
In more recent years, greater demand from integrated China-based module manufacturers for high-efficiency cells and a shift to an asset-lite manufacturing model meant higher in-house mod-ule assembly capacity, which opened the market for Chinese merchant cell producers willing to invest in next-generation cell technology and capacity to meet such demand.
One of such merchant cell producers to emerge is Aiko Solar but, like before, customers are very reluctant to mention such suppliers by name and therefore it becomes difficult to evaluate the leaders in this sector and what differentiates them from rivals.
Winding back the clock to 2017, during the SNEC exhibition in Shanghai, PV Tech had the opportunity to sit down with Aiko Solar senior management, not least due to their bold exhibition signage, proudly announcing a major capacity expansion of leading-edge p-type mono PERC cell production.
A year later and not having had the opportunity (time) to catch-up with Aiko during SNEC, interest was more than piqued when it was noticed that the company would be exhibiting at Intersolar Eu-rope. Obviously, Europe is still primarily home to module assembly firms and there is therefore a need for solar cells.
So, at Intersolar Europe 2018, PV Tech talked at length with Aiko Solar's vice general manager Mi-chael Ho, to gain an update on capacity expansions and strategy with its expanding range of PERC-based cells vis-a-vis the European market.
So we are here in Munich for Intersolar Europe, (PV Tech is) obviously interested in your European strategy?
Michael Ho: Our high-efficiency products can definitely meet the needs of the European market. But it's also about our ability to provide the quantity and quality coupled to a good service. Actually, we are in the process of establishing a European regional office that will be located in Germany to meet those service requirements of European customers.
For us this is not something new as we have always been customer orientated with our solar cell customers so have been highly flexible to meet their needs. For example, in addition to the stand-ard five busbar cell, if a customer needs a four busbar configuration, we will provide that. Should they also need, say, half-cut cells, we will also provide that service to them. We adopt the latest laser cutting technology for half cut cells so our customers do not need to invest in these technolo-gies themselves.
In the end, customers will collaborate further with these advanced technologies and we actively partner with the customer to actually make the complete module(s) to their specific needs and specification. European customers demand the latest technology, with the highest efficiencies and specifications and we are able to supply this.
What sort of adoption rates are you seeing for high-efficiency PERC, multi-busbar and such technologies from European customers?
Most of the European module assembly manufacturers are still using the standard cell and module technologies but, as you know, with PERC we are also ready to offer bifacial cells. There are certain issues still to be addressed on bifacial, such as whether to use a transparent backsheet.
Retaining a backsheet isn't a problem as assembly companies already have the encapsulant tools and expertise, so no new investment is required.
We are perhaps lucky in having a long-term strategic partnership with companies such as DuPont that work with us across backsheet materials through to solar cell metallization pastes. We have supported the need for a transparent backsheet material for over one year with DuPont and were excited that this product was officially announced at SNEC this year.
The European market has been going through a difficult time, what is your take on the Europe-an manufacturing market?
The China market has been huge in recent years, heavily focused on the utility-scale market and more concentrated on the big module manufacturers such as the top ten. But for the European market we think the Distributed Generation (DG) market has continued to be strong. European module manufacturers can serve this market as it requires different elements for different countries, which has helped them survive until now, and it's not dependent on one type of product like the utility market in China.
So it's important to know what products they need. From our understanding today, they tend to pursue the high-efficiency and cosmetic look and so it's our role to provide our cells to satisfy their power and aesthetic requirements because of the residential market focus. With our ability to provide continued increases in cell performance, our customers can in fact increase wattage production without increasing capacity, as over time less modules are required per rooftop. This also helps them grow stably over time.
Europe hasn't been the easiest market to serve considering import duties such as MIP, but also for European module manufacturers wanting to meet certain specifications such as a low carbon footprint to have success in French government projects. Is this a problem for Aiko?
Nineteen of the top twenty module manufacturers are Aiko customers.. Being dedicated to cell production and not focused as well on polysilicon or wafer production, for example, we can pick and choose our supplier base, which enables flexibility for all sorts of cus-tomer needs as you mentioned.
Other than customer service and flexibility, are you offering something else, such as higher cell efficiency than the top module manufacturers have from in-house to give much smaller European manufacturers an edge?
Good question. Actually, the first-tier module assemblers all purchase cells from us and they select what they want, such as high-efficiency cell or order technology for whatever they want. We can only survive by meeting all these needs.
So the policy is basically the same for European customers as it is for customers in Korea and Japan.
Currently we have long-term relationships with Japanese customers as they also purchase our high efficiency cells and we absolutely guarantee that they receive high-quality high-performance cells from us so that they can compete with the huge players in the industry. Put another way, if we look at the first-tier Chinese suppliers, their module capacity is often bigger than that of cell, so they would prefer to purchase cells from a wide efficiency range, but European customers demand higher efficiency due to their scale and market niche.
When merchant cells using BSF were the norm, selecting a supplier didn't seem to be a big is-sue. However, is this changing when we consider high-efficiency PERC and the rapidly expanding variants such as bifacial and half-cut, not to forget multi-busbars?
In China's 'Top Runner' program we have already seen a shift. There is a need to show to the end customer how many cells and their specification from an approved vendor is used by the manufac-turer whose modules are to be used in a Top Runner project. This inspection is carried out as the cells go to the module assembler and this applies to all materials for the Top Runner program. Module manufacturers even use third party inspections anytime day or night to show compliance.
Another factor to consider is that by using only top quality materials, including wafers from Aiko's key supplier LONGi, as well as manufacturing equipment from the top suppliers, customers are confident in the quality and performance of the end result. Aiko is very strict with its own suppliers regarding standards, expertise and checks, adding to the customer's confidence in us.
We have also noticed that wafer quality, notably wafer-edge roughness for example, can create contamination problems if the original wafer cleaning process is not good enough. Small silicon particles can spread out onto the wafer and this eventually causes problems for the laser system. Overall, the laser cutting for PERC cells can impact cell efficiency and importantly, reliability.
That said, many people have been amazed at the pace of mono and PERC adoption and the range of module products being offered such as bifacial, half-cut and MBB after so many years of poly and BSF dominance. In some respects, the market has simply accepted the new technologies when once they would want more and more testing.
What is the expected impact of the China installation cap on Aiko Solar?
Being dedicated to cells, we are always looking at the need for cell production costs to go down alongside the prices, otherwise the industry does not have a future meeting the needed lower and lower LCOE. We of course have to compete within the industry, but the industry itself has to compete with other renewable energies.
However, it should be noted that in the last few years in China, Japan and Europe, the profit margin up and down the supply chain has not been equal. For example, with polysilicon there has been good profit, which has not been a good phenomenon for others [wafer & cell].

Pricing pressure on poly[silicon] and wafer has already started and declines of around 14 percent have already occurred in the last month or so. But this can also help us for a time. Our thinking is that if you focus on producing high-efficiency solar cells then there is a better chance of good profit over lower-efficiency, which would be painful!
We are therefore happy that we see the market going for high-efficiency and,in China, only the high-efficiency manufacturers can survive and be profitable.
Some of the wafer manufacturers have also followed a good strategy in that, when monocrystalline wafers were in short supply, they would support the cell producers with high-efficiency technology first. This applies to those focused on p-type mono PERC as well as n-type mono.

This is also due to the high-efficiency needs of the Top Runner program. With planned annual capacity reaching 5.5GW, we expect to supply around 2.5 gigawatts of cells for Top Runner in the second half of the year. We should be at 5 gigawatt of capacity at the end of Q3, 2018 to accommodate the demand of our existing customer base. Demand is therefore still huge for us.