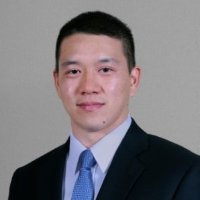 PV Tech: What questions should the energy industry ask either of a Trump or Clinton Administration?
Yuang-Sheng Yu: I think that's a good question but a larger theme is not what we should ask, but what they can get out of the presidency. Our projections show a favouritism for Trump towards fossil fuels and another for renewables under Hillary Clinton. While there are government regulations driving those two different pathways, the bigger question is what is actually coming from a technology standpoint; what sort of technologies are becoming cost-competitive, seeing more consumer demand etc. I think that is where the big issue is really lying with a lot of the incumbents in the energy sector.
What sort of fate do you think renewables will have under a respective Trump and Clinton presidency?
I do want to lay out a sort of disclaimer that while these candidates have said one thing or another, implementation and actual execution is a completely different topic. From what Trump has said, and what he has rallied his supporters around, is that renewables inefficient, costly and that he will get rid of any sort of incentives or subsidies that sort of fund a deployment of these technologies so far.
If that is correct, under Trump we see renewable capacity in the US stalling significantly; mostly around the power generation side. We probably won't see as much solar, hydro and wind being deployed. In the transportation sector, I think the adoption of electric vehicles will still continue but that too might slow down significantly.
Under Clinton, the trend will already continue as more renewables enter the market, and I think under her high-level bold claim that every household in the US will run off of residential solar; it sort of puts in perspective what she has in mind. Now, how feasible that is from an economic standpoint and just what that means in terms of deploying it, it probably can't be done in the eight years or four years that she is in office. But her policy will support and strengthen more renewables deployment. And this ranges in the electricity and power generation sector as well as in transportation where she is a firm supporter of Obama's new regulation surrounding vehicle efficiency.
Can Trump practically resurrect the coal industry?
I don't think there is anything he can do to resurrect coal or bring it back to its peak in terms of total consumption back around ten, eleven years ago. The reason is, he also supports more fracking, more shale gas exploration, and all that does is drive down natural gas prices. Aside from the climate impact aspect of it, one of the reasons coal consumption is decreasing is because natural gas price has decreased and it has become a cheaper option, and it turns out to be cleaner than coal so it is kind of a win-win situation there. The economics of it won't out-compete natural gas.
Solar is undoubtedly a good value proposition with prices being as low as they are. So does it matter who becomes president?
Solar costs just continue to decrease, but at the same time it is still also being pushed due to mandates and policies supporting renewables. Solar won't fall off the map or decrease in capacity, but it definitely won't grow at a rate that it has in the past under Trump. It still probably will continue to grow as corporations themselves continue to take on the initiative of adopting more renewables in their portfolio to help out their carbon footprint. But I don't see large-scale utility scale projects being deployed at a rapid rate under Trump.
With Hillary though, I'm not saying solar capacity would double, but there's definitely more of a push for large-scale to occur. In the background of that is that consumer-facing side of deploying residential solar; and that comes down to individual state policies and incentives that might fund that.
We did forecast the two scenarios. Under Clinton, we looked at the US Energy Information Administration's (EIA) forecast through 2024 under a Clean Power Plan scenario but we added additional energy demand and consumption driven by Clinton's plans for 140GW of solar and also additional renewables that may hit the electric vehicles. But under Trump, we just grew the EIA forecast without a Clean Power Plan which resulted in an increase in coal consumption instead of a decrease. In terms of renewables, we did forecast it to remain relatively flat, but there was a very small uptick in new energy consumption via renewables.
What will happen to the Paris Agreement?
Hillary has been publicly stating that she will be following in Obama's footsteps in regards to the Paris Climate agreement and that will definitely bode well for the actions we can take leading up to 2030. Trump, on the other hand, has publicly said that he will pull out of the agreement.
Whether he does or not is another question, but if he does, I think the ramifications will be far greater than just the impact of the US. If he does pull out, it will likely make several countries pull out as well; given the fact that the US is one of the major emitters in the world – then why do smaller countries have to take part? I think him pulling out would have ramifications across the globe and will probably be a very big step back for what has transpired in the last year. A Trump presidency will likely dismantle that entirely in my opinion.
Is there anything initially that the energy industry is going to be looking out for, once the results are in?
I don't think so. Once the results are in, then it comes down to, how exactly will these policies – or lack of – be implemented? I think that will take more time than people expect and it's definitely not going to happen overnight. In our forecast we assume that it does happen overnight, and draws a very stark contrast between the two.
In reality, regardless of who is elected, the emissions will probably move in a direction that is right between the two; maybe stay flat, or continue to decrease a little bit.
I don't think there is any need for a knee-jerk reaction to who wins the presidency, especially not for the next four years. But in terms of long-term policies or the potential for Trump having a back-to- back presidency, that is where the impact will likely be felt. I think it will take a few years before people realise exactly what is going to be happening for the energy sector.