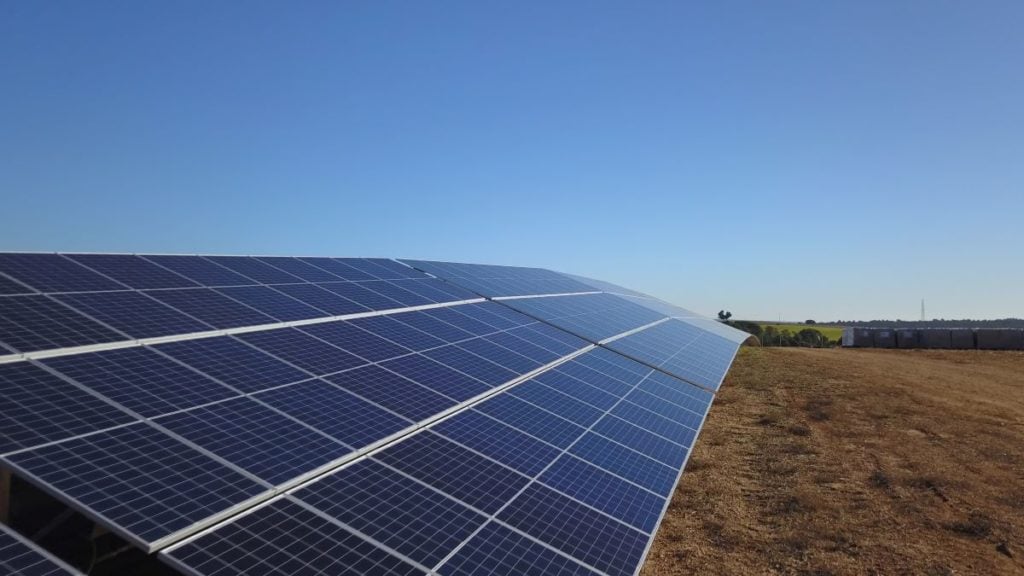 Ahead of the Renewable Energy Revenues Summit in London this June, PV Tech spoke with Peter Dickson, partner at Glennmont Partners – one of Europe's largest renewable energy investment managers – who will speak on a panel at the upcoming conference. We spoke about the outlook and current market situations for power purchase agreements (PPA) in Europe, and the effects of legislation and price capping.
Amidst geopolitical turbulence and changing legislation, PPAs are becoming both more expensive and more desirable in Europe. PPA services company LevelTen published research in early February that showed a 60% price increase year-on-year to a new high of €76.84 (US$82.4)/MWh in Q4 2022, whilst Pexapark found that 2022 saw more deals signed than 2021, despite accounting for lower GW volumes.
Last year also saw the introduction of an EU-wide €180/MWh revenue cap for solar and wind generation, which has led to concern amongst some analysis about the viability of PPAs. Some countries – like the Netherlands – have implemented caps below the EU-mandated level, which raise further questions about fair distribution of the tax as power is traded between different players.
As one of the continent's largest renewable energy investors, Glennmont speaks to PV Tech from an investors' perspective about both the growth and concerns that face the European PPA market.
PV Tech: A recent report from LevelTen showed that European PPA prices have risen 60% year-on-year in 2022. What's your reaction been to that and how do you see it playing out in the future?
Peter Dickson: There's nothing that's going to take many of your readers by surprise [in why prices rose]. The price of power is rising, the issues that we have of inflation – the linkage between wholesale electricity prices and gas prices is obviously pushing a huge amount of inflation which is then reflecting through in the settlements of PPA negotiations as well.
Going forward it's hard to predict what exactly is going to happen, but I think we are seeing a number of issues which will have an impact on it: the stabilisation, to some extent, of gas prices; the regulatory moves in the UK and across the rest of Europe to change the structure of the wholesale markets that will have an impact on the wholesale prices of electricity; the supply of projects and the flow of different generation capacity coming through. All of these things are going to have an impact.
I think it's very likely that we'll see a normalisation, this peak will pass and we'll see something a bit more normal in the months to come.
What will the impact be on PPAs of the €180 revenue cap that the EU introduced?
The revenue cap as we've seen will have an effect on the wholesale prices, which means it will have a slightly depressing effect on PPAs. I think it's a short-term measure though, and I always look through that and beyond it to where we're seeing the actual electricity market design review that's going on in Europe, and the review of the market arrangement in the UK. I think that's what we're really going to see as having an impact.
The revenue cap itself is a short-term measure which is highly understandable. I would argue against it as an investor and as an asset owner, because we take the downside and we should be allowed to reflect with the upside, but I fully understand the reasons behind it. I see it actually pushing the demand for PPAs. It will depress to some extent the level of settlement prices for PPAs, but it also pushes demand because volatility does create desire for long-term stability. Therefore, with demand there is a slight inflationary pressure on PPAs; it's still a little ambiguous as to how that will play out.
What we want to see is that each asset has a predictable long-term income stream against which we can raise debt and show that we have a development of revenues into the long-term. We will get that whether [the revenue cap] is uniformed across Europe or fragmented according to different countries. Commercial bilateral PPAs are definitely the future, we're going to see this market continue to grow into the long-term.
Which European markets are the most promising for investors with a corporate PPA?
Clearly we've got a very robust market for PPAs across the Mediterranean countries. In Portugal there's not so much going on right now but Spain is very vibrant, in fact it's quite a crowded market. In Italy there's a lot going on too. To a lesser extent we're seeing things in other countries, you know, Greece for instance has a lot of issues and it's a nascent market but there's some potential there for growth. We're seeing deals going on in France as well.
We are doing wind deals in Northern Europe, so we've got PPAs with offshore wind deals in Germany and the UK and onshore wind in Finland and Sweden. So there's an awful lot of vibrancy across technologies and across Europe.
Does an emergence of corporate PPAs speak to those markets' maturity and ability to effectively 'run itself'?
I think yes, it does. To begin with it was difficult to raise debt on projects with corporate PPAs – it was only the very large, credit-worthy offtakers that could write a PPA that the banks were prepared to consider for debt raising. But now we are seeing greater volumes of PPAs coming through, more demand, more security. Consequently we are seeing that you can have more flexibility as to how you structure your project, how you finance your project around a PPA as opposed to government tenders.
And of course public tenders are reducing over time and in value, as they should be. I think that corporate bilateral or even multilateral PPAs are the way that we'll see things going forward in the future. I'd say it's a success of the sector over the last 15 years that the public sector can step away and leave it for the private sector to continue.
What are you looking forward to at the Renewable Energy Revenues Summit?
I'm looking forward to seeing who's there. Comparing this to the sort of events and conferences I've been to over the years there's been an evolution of attendance. Conferences consolidate relationships that have existed anyway, and often you can make new relationships.
If you took the conference circuit away, business would not be as fluid or as liquid as it is. They are the lubrication of those meeting points that allow business to occur.