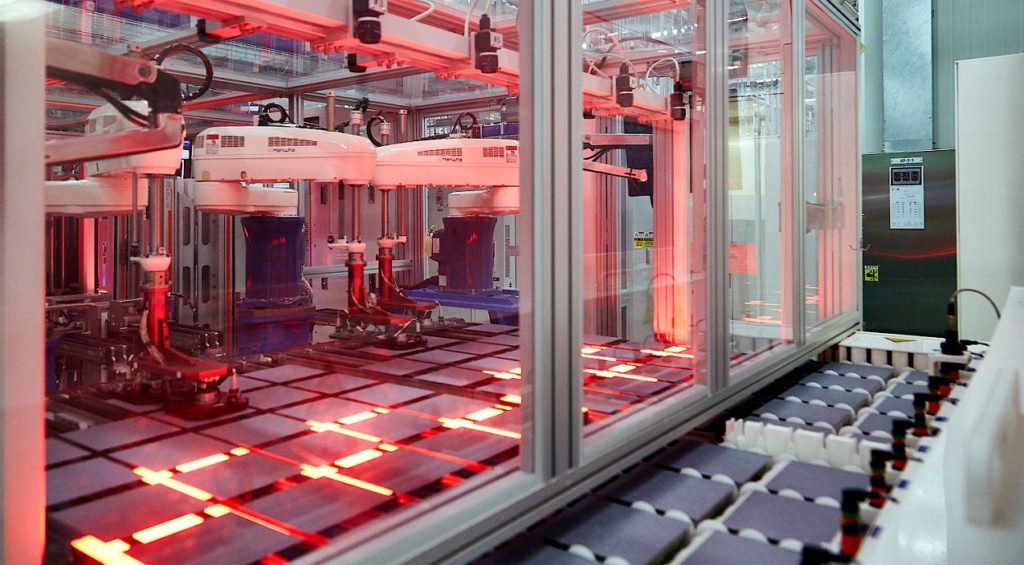 Korean-owned PV manufacturer Qcells has plans to invest US$100 million into a perovskite-tandem cell pilot production line at its factory in Jincheon, South Korea.
The pilot line for perovskite-based PV cells is expected to be operational at the factory by late 2024, with a view to producing commercially viable Perovskite cells by 2026. The facility at Jincheon will work closely with Qcells' research and development (R&D) headquarters in Thalheim, Germany, which has already been involved in tandem technology research through the PEPPERONI consortium alongside Helmhotz-Zentrum Berlin (HZB).
"This investment in Jincheon will mark an important step in securing technological leadership," Qcells CEO Justin Lee said. "With global R&D network spanning from Korea, Germany and the US, Qcells will ramp up its efforts to produce high-efficiency advanced tandem cells."
Until recently HZB held the world record for cell efficiency with a Perovskite product, having posted a 32.5% efficiency rating, but researchers from the King Abdullah University of Science and Technology in Saudi Arabia surpassed this level in April.
The technology has been heralded as the next step in PV cell and module production because it has proven far more efficient than silicon-based products under lab conditions. Last month the US Department of Energy awarded US$18 million to MIT and the University of Colorado Boulder to pursue research into making perovskites 'commercially relevant' and durable.
However, nobody has yet been able to overcome the instability of perovskite cells sufficiently to scale them for industrial production. Exposure to the elements causes the substance to degrade, diminishing its performance significantly and potentially exposing toxic elements.
Researchers in Singapore recently published a solution that removes the need for lead in perovskite cell structures.