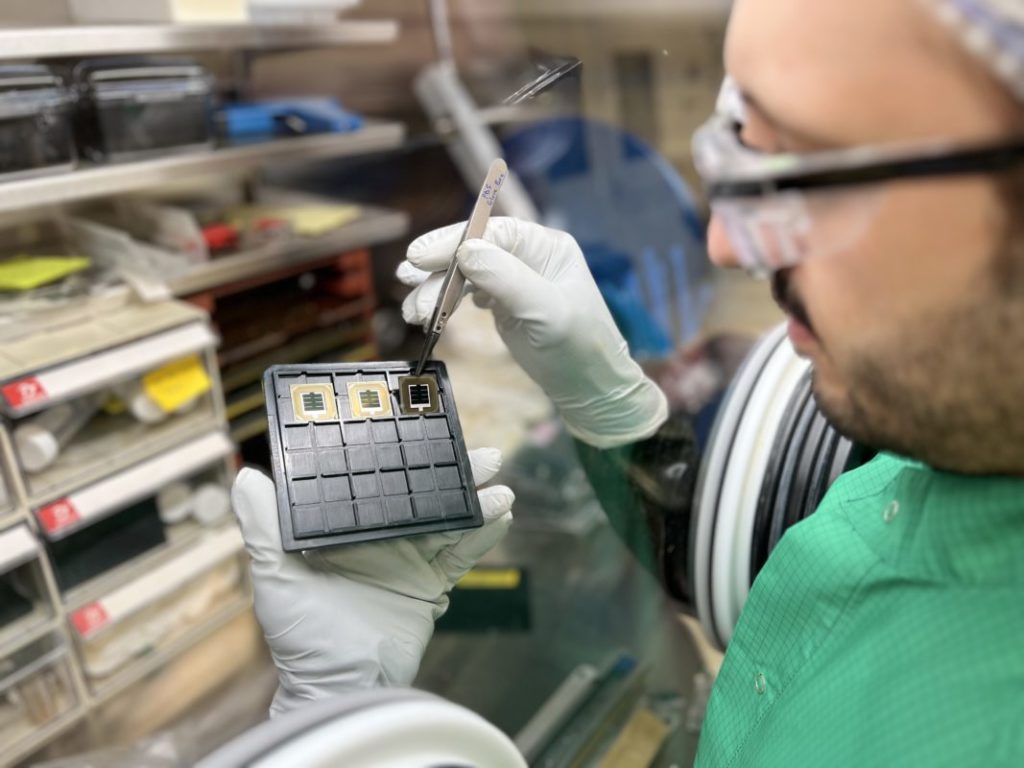 A new record efficiency for lab-tested perovskite/silicon tandem cells has been certified by the European Solar Test Installation (ESTI) and National Renewable Energy Laboratory.
Researchers from the King Abdullah University of Science and Technology (KAUST) in Saudi Arabia recorded a 33.2% power conversion efficiency in a perovskite/silicon tandem solar cell this week, claiming that this is a new world record for the technology.
The previous record efficiency level was posted by German research centre Helmhotz-Zentrum Berlin (HZB), which posted a 32.5% reading in late December. Both this and the new Saudi record were verified by the ESTI.
"This new record is the highest PCE of any two-junction solar cell under non-concentrated light, attesting the tremendous promise of perovskite/silicon tandems to deliver ultra-high performance PV modules, which is critical to rapidly achieving renewable energy goals towards combatting climate change," said Stefaan De Wolf, interim associate director of the KAUST Solar Center.
The cell places a perovskite-based layer atop a two-sided textured silicon bottom layer, which allows the solar cell to absorb a greater percentage of red and blue light than standard silicon cells. KAUST said in its release that perovskite tandem technologies are forecast to occupy a US$10 billion market share by 2032.
The size of the test cell was not provided, but KAUST researchers said that they are working on methods to scale the technology up to reach cells of over 240cm squared.
Much of the global research into perovskite solar technology has been taking place in Europe. In addition to HZB's multiple efficiency records, it has partnered with Korean-owned manufacturer Qcells in an EU-funded research and innovation project dubbed the PEPPERONI consortium, established to research perovskite technology with a view to reaching industrial scale.
Similarly, Swiss PV manufacturer Meyer Burger has established a series of partnerships looking to develop the technology.
Whilst efforts are underway to scale perovskite tandem technology, it is still yet to move from being an exciting cell tech to a feasible deployment option. Perovskite is a very unstable metal and suffers significant degradation when exposed to light, air or moisture; researchers have so far been unable to produce a high-performance cell outside of very small-scale lab conditions.
In February, researchers in Singapore announced a solution that removes the lead content traditionally found in perovskite cells, which they said would make the cells both more environmentally stable and scalable.