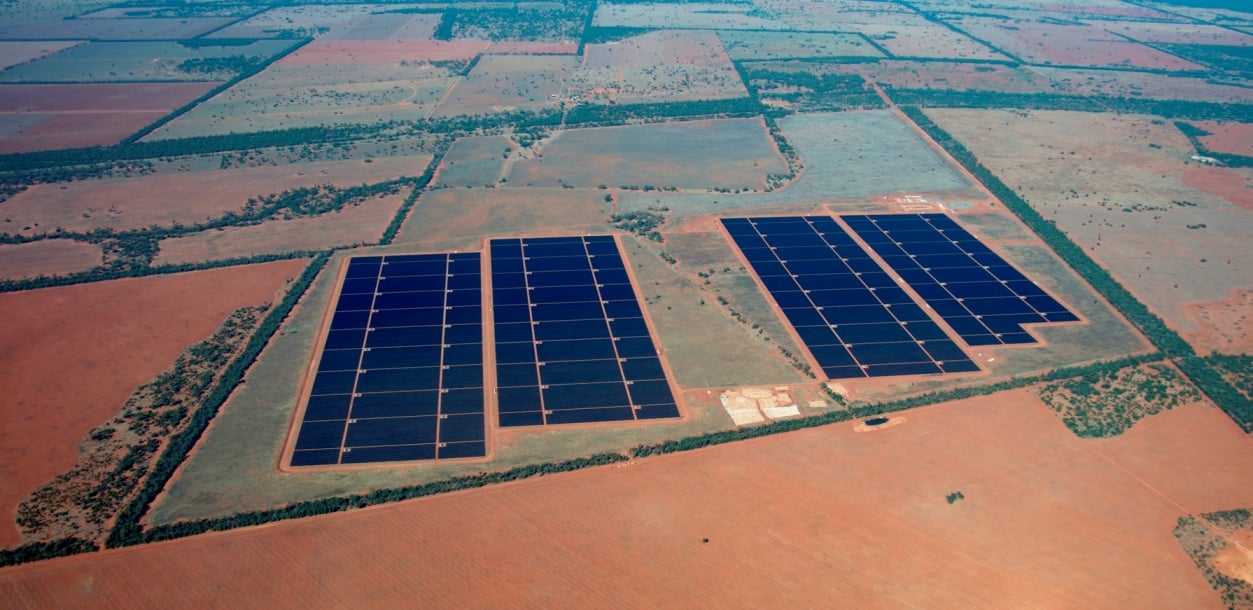 Australian investment manager QIC is to invest AU$800 million (US$598 million) and power firm AGL is to provide AU$200 million of cornerstone equity for a major partnership in the development of large-scale renewable energy infrastructure in Australia.
QIC's offering comes on behalf of its clients the Future Fund and those invested in the QIC Global Infrastructure Fund (QGIF). The investment will go towards the Powering Australian Renewables Fund (PARF), which aims to fulfil a significant part of Australia's Renewable Energy Target (RET) for 2020.
PARF aims to own AU$2-3 billion worth of large-scale renewable energy projects totalling more than 1GW in combined capacity. A QIC release said this will account for around 10% of Australia's renewable energy capacity once fully invested; the equivalent to powering more than 500,000 homes.
QIC will begin by acquiring the two largest operational solar plants in Australia, Nyngan (102MW) and Broken Hill (52MW) in New South Wales (NSW), which were commissioned by AGL and First Solar in 2015. It will then work with AGL to develop further projects to build out a diversified portfolio in Australia.
Two new major wind generation projects in Queensland and NSW, have also been identified for development in 2017/18.
QIC chief executive Damien Frawley said this was a "first of a kind" partnership between institutional capital and a key energy industry entity such as AGL.
Ross Israel, QIC's head of global infrastructure, said: "Development of renewables infrastructure has previously been risky for institutional capital. Barriers to investment included policy uncertainty, the resulting pricing fluctuations and the difficulty for industry participants and institutional investors alike to finding partners with both the expertise and the capital to work across the whole renewables value chain.
"In partnership, QIC and AGL are able to develop, own and manage both existing (brownfield) and new (greenfield) renewable assets, while establishing a governance framework to derisk the investment."