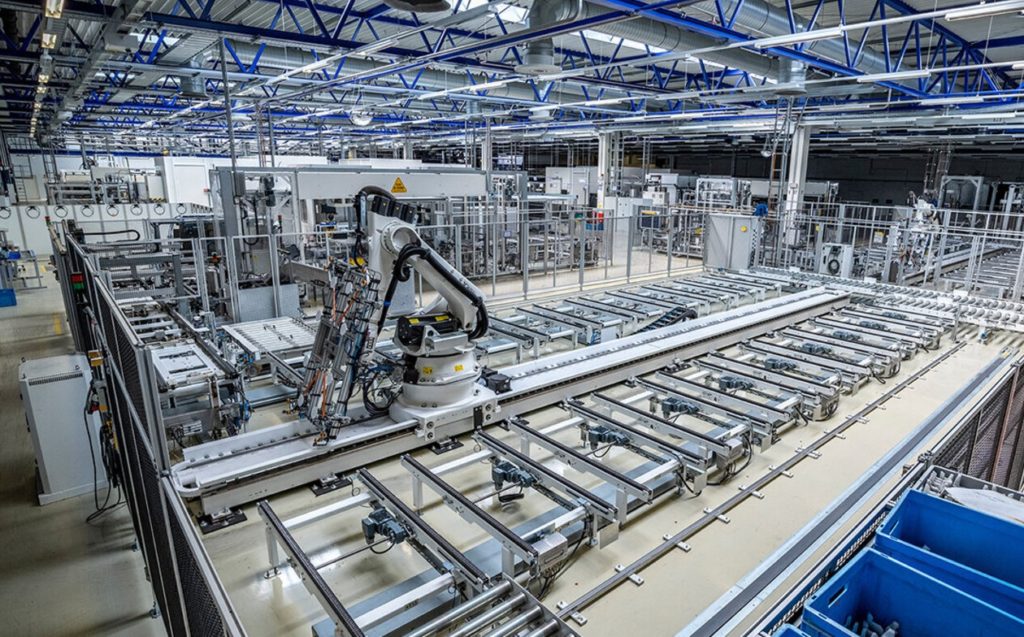 Europe must build out its own large-scale, vertically integrated solar manufacturing base geared to produce the latest PV technologies as a means to ensure its transition and bolster its energy independence, according to clean energy advisory firm Apricum.
This is because the "current reality of mainly sourcing PV modules from Asia poses risks on the ambitious PV growth plans for a green and energy-independent Europe," says Florian Haacke, partner at Apricum's Solar Materials & Technologies department.
"Moreover, there is a strong rationale for localisation of European supplies," says Haacke, as he cites supply diversity, geopolitical tensions, economic opportunities and R&D leadership as convergent factors that mean the time is right for a buildout of Europe's PV manufacturing base.
The firm had previously said: "for a PV module manufacturer to be economically viable in the longer run, 3-5GW annual capacity appears essential to allow for economies of scale".
When asked by PV Tech Premium how such a figure was arrived at, Haacke said "our experience and financial models on world scale PV module manufacturing show that a new module manufacturer should boldly design future scale towards 3-5GW – unless the company is positioned in a well-protected niche segment, of course."
"Scale allows for purchasing power and for overhead cost dilution over a large number of PV modules," he continues. "Vital corporate functions such as R&D and marketing/sales can be sustained, which are essential for economic viability."
And this R&D point is very important given Europe's relative infancy when it comes to solar manufacturing, says Apricum. "Since Europe could be called a 'late comer' in scaled PV manufacturing, it appears advisable to select high-efficiency PV cell and module technologies to commence a viable PV business," explains Haacke.
While Haacke said "new PV technologies are mainly based on new cell technologies integrated into a well-designed module", he also noted how "there is some solid PV cell research in Europe" as he referenced the likes of Fraunhofer ISE and ISC Konstanz in Germany, INES in France, IMEC in Belgium and further technology hubs in the Netherlands, Switzerland, Spain and Italy.
To be competitive in Europe, Apricum advises focusing on four key strategies for PV entrants: aim for giga-scale to ensure cost competitiveness; target vertical integration to reduce dependency on PV component imports; focus on high-performance products (N-type, HJT and HPBC) as those will enable targeting attractive 'made-in EU' premium markets; and performing a solid analysis prior to investing.
Europe must not, however, neglect those upstream stages of the supply chain in favour of easier, cheaper downstream sectors such as cells and modules. Like the US, Europe has been able to secure some cell, module and even polysilicon capacity but key components such as ingots and wafers remain critically absent.
"The lack of a fully developed PV value chain creates a risk of material and component dependency," says Haacke. "Any future supply instability – triggered by whatever geopolitical event – could lead to interrupted PV manufacturing in Europe. This is especially true for the very base of the PV value chain: polysilicon, ingots and wafers."
"This is why we advocate that polysilicon, PV ingoting and wafering should be very high on the European priority list. And then, there are other materials which need close consideration, such as glass, PV films, and framing/mounting," adds Haacke.
And companies would not be operating alone in building out these facilities. Europe has made clear its desire to establish a domestic solar manufacturing hub and reduce its import reliance. But the continent's REPowerEU strategy could be thwarted by higher material and module costs, making the presence of a strong regional manufacturing base even more crucial.
"Europe already has mechanisms such as the IPCEIs (Important Projects for Common European Interest) and various funds (e.g. EU Innovation Fund) that proved to be effective to support similar industries," says Haacke. "The PV industry is working on the proposal of an IPCEI for PV manufacturing similar to the ones initiated for hydrogen and battery storage value chains."
"A streamlined permitting process for manufacturing facilities and site selection support would also benefit new and existing PV players," he notes.
PV ModuleTech EMEA in Malaga on 29-30 November 2022 will feature presentations addressing local module supply issues over the next few years and the factors impacting component country-of-origin and traceability. You can register for the event here.