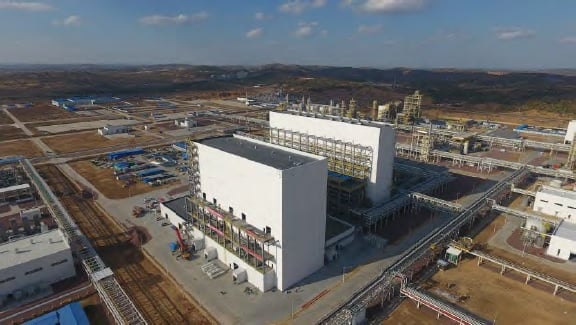 Polysilicon producer REC Silicon said it had achieved 800MT of FBR (Fluidized Bed Reactor) granular polysilicon production at its Joint Venture (JV) plant in Yulin, China in the first quarter of 2018.
The Yulin plant JV was announced back in February, 2014 with a planned 18,000MT of granular polysilicon and 1,000MT of Siemens-based polysilicon and 500MT of silane gas loading capability.
Full capacity utilization is expected during the second half of 2018, making it the first FBR plant to operate in China. The company expects the plant to produce 8,000MT in 2018.The facility completed within the budget of US$1.25 billion.
However, due to the solar trade war between the US and China, REC Silicon has been operating its US polysilicon plants below half production capacity rates, as access to the China market, due to high import tariffs has locked-out the company supplying to the largest market.
The challenging business conditions caused by the trade war also limited REC Silicon's ability to invest in the JV plant, resulting in its 49% shareholding being reduced to just 15%. The company has an option in three years to take a 34% equity interest in the plant.
Financial Results
REC Silicon reported first quarter 2018 revenues of US$69.6 million, down from US$78.0 million in the previous quarter. EBITDA was US$14.6 million compared to US$10.3 million in the previous quarter.

Tore Torvund, Company CEO commented "I am very encouraged by the strong results this quarter. The $14.6 million EBITDA is the strongest EBITDA we have reported in 3 years. The solar market continues to expand at a strong rate and REC Silicon will be part of that growth as demand for our FBR material increases."
Polysilicon production in the reporting quarter was higher than guided at 3,523MT.