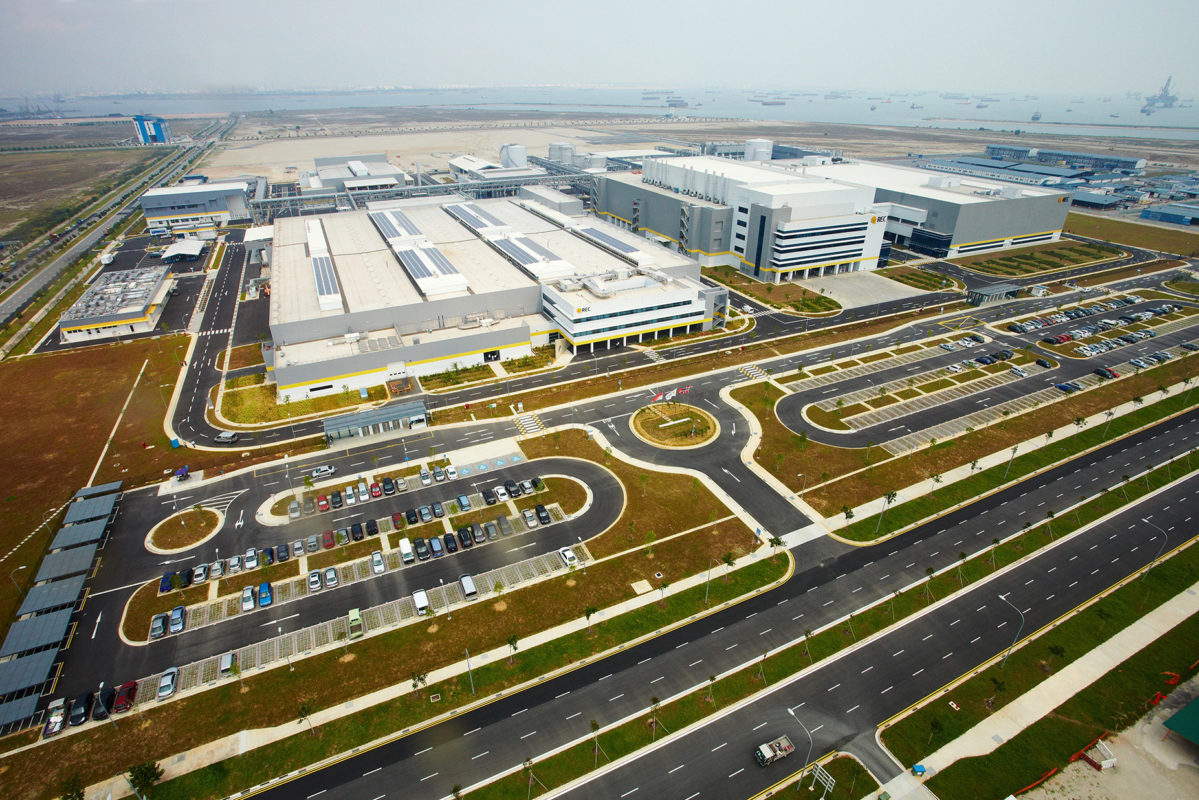 Integrated PV manufacturer REC Solar is to invest a total of $200 million Singapore dollars (US$182.3 million)in expanding and upgrading production at its facilities in Singapore. The company also plans to invest a further $50 million Singapore dollars (US$36.4) in R&D activities at the Solar Energy Research Institute of Singapore (SERIS), with emphasis on a type of PV module.
The company said that additional capacity as well as further production automation would take place over the next three years. Exact details of the expansion have yet to be disclosed, although the main capacity expansion is related to REC's half-cut cell/module technology, 'TwinPeaks', according to the announcement.
The R&D investments were said to be inline with the Singapore governments Research Innovation Enterprise (RIE) 2020 Plan.
REC Solar has added ingot/wafer, cell and module capacity to meet demand over the last two years having run its facility in Tuas, Singapore at full capacity in 2015.
PV Tech previously reported in July, 2015 that REC Solar was hoping to expand capacity by around 400MW to meet demand, though financing and location discussions were yet to be concluded. The company ended 2015 with 1.3GW of PV module capacity.
The company said it would be holding a media event at its manufacturing headquarters on March 30th to officially announce the expansion and R&D collaboration with SERIS.