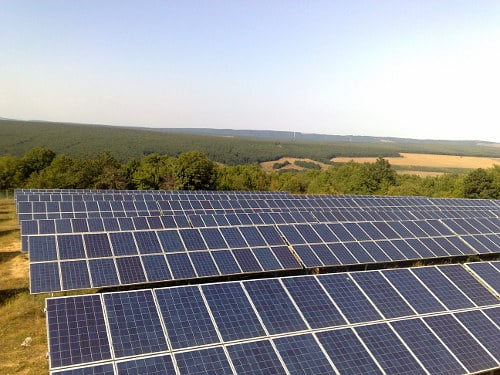 Integrated PV manufacturer and project developer ReneSola has been awarded 42MW of utility-scale solar projects in Poland in its electricity auction, held on 29 June.
Its 42 projects of 1MW capacity each come under Poland's Contract for Difference (CfD) regime and are eligible for a 15-year guaranteed tariff of PLN385-392/MWh (US$103.5-105.4).
The projects are due to be connected to the grid between Q2 and Q3 of 2018.
Xianshou Li, chairman and chief executive of ReneSola, said: "We are excited to once again have been awarded the utility projects in Poland. This projects' winning validates our team's experience and expertise to deliver reliable, cost-competitive distributed power to serve the growing energy demand in the region. We look forward to further supporting solar deployment in Poland and other emerging markets."
Poland's Energy Regulation Office awarded 352 new solar projects in the auction.
ReneSola has also recently been awarded 5MW of agricultural PV projects in Thailand.