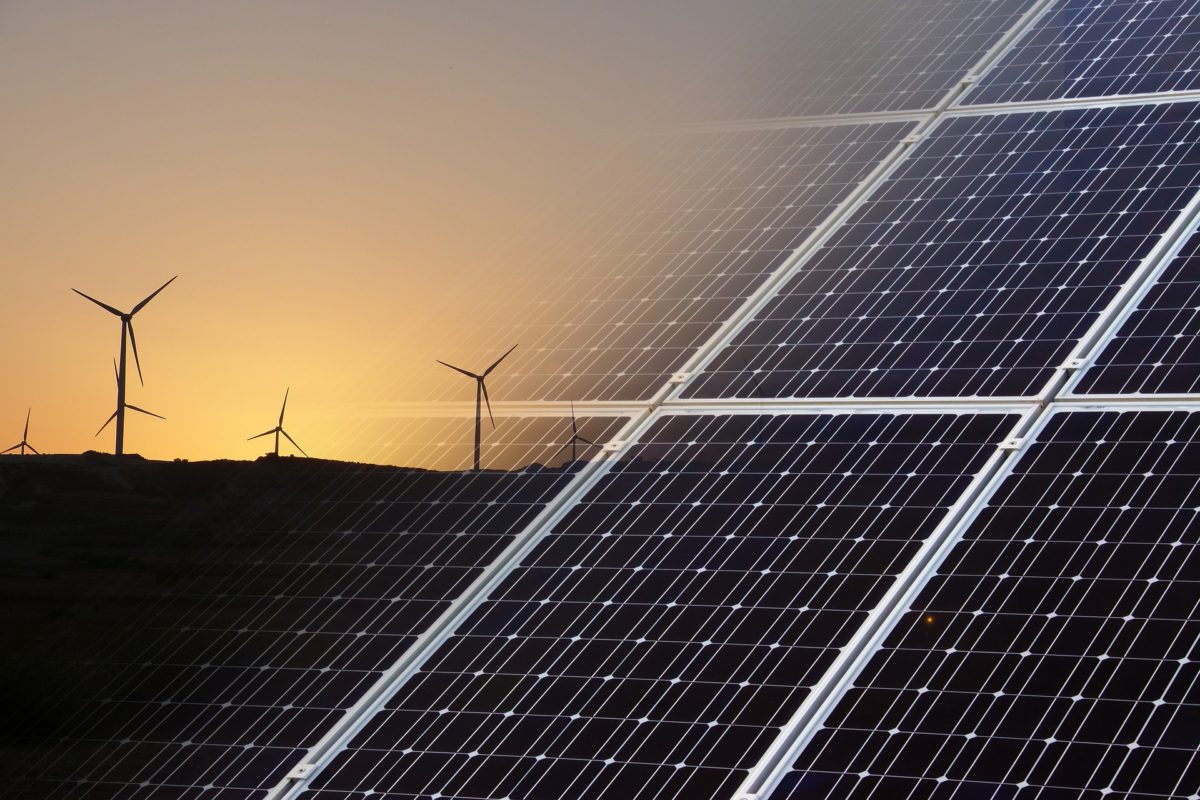 The renewables industry could start moving towards PPAs covering both solar PV and wind given their potential to help offset intermittency, according to the World Business Council for Sustainable Development (WBCSD).
"It is our expectation there are going to be deals like these. Whether to reduce risks or otherwise, we think companies will start contracting multi-technology PPAs," Mariana Heinrich, climate and energy manager at WBCSD, told PV Tech on Friday.
Her words followed the publication by the Council – which regroups sustainability-minded corporates worldwide – of a report mapping out the benefits and challenges of the hybrid PPA approach.
The key perk, Henrich said, lies with intermittency management. "The generation profile of both technologies is likely different enough for one to compensate for the other, particularly on a yearly rather than daily basis," she explained.
The WBCSD report shows a PV-wind hybrid PPA can help alleviate imbalance charges, set by grid operators for power providers producing more or less than the volumes they had forecast.
It can also, Heinrich noted, reduce the need for top-up purchases when solar and wind don't deliver. "What we've found is, the power a facility has to buy on top of solar and wind is less in a combined PPA than taken separately," she said.
Hybrid's not for everyone
However advantageous, the multi-technology PPA approach has reportedly not been taken on publicly by anyone worldwide so far. Heinrich acknowledged WBCSD has witnessed negotiations in markets such as the US but said she couldn't elaborate on the firms or technologies involved.
The rise of more innovative PPA models comes at a time when these structures are increasingly relied upon by PV developers. Solar corporate PPAs are on the rise and helping the industry, particularly in Europe, achieve revenue certainty without the need for subsidies. However, finding bankable corporates and negotiating deals after that point remains costly and time-consuming.
As Heinrich stressed, PV-plus-wind PPAs might not necessarily work for all developers. "They must decide: is the potential risk reduction actually enough to outperform existing methods?" she said. As the report itself notes, existing tools – typically having one party take on risk for a fee – offer the advantage of being "relatively simple".
Advocates of the hybrid approach, Heinrich added, should also carefully examine PPA clauses. Performance standards are easier to establish for single- than multiple-technology arrangements. Decisions on when solar and wind would each be available to schedule maintenance – or whether any of the two is more important – can be complex, she explained.
Legislative changes must too be considered, Heinrich noted. "If there's a change in the law but it only applies to solar, do you renegotiate the whole PPA or only the solar-specific elements?" she said. "None of these are hugely difficult problems, just questions firms must think about."
See here for the full version of the WBCSD report