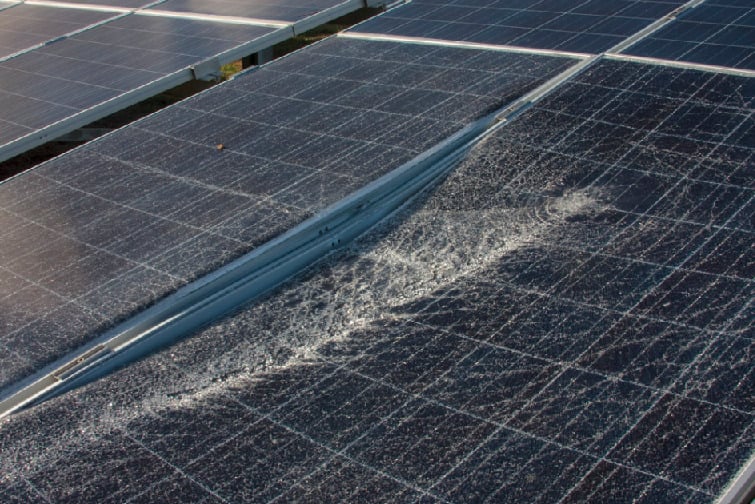 A company owned by Richard Branson's Virgin Group has joined a Caribbean-wide effort to improve the resilience of clean energy projects through its acquisition of a 4MW solar plant that was damaged by Hurricane Maria in 2017.
The St. Croix project on the US Virgin Islands, previously owned by NRG Energy, has been running below 45% capacity for a year since the storm hit.
Now BMR Energy, which was bought by Virgin in 2016, will take over the power purchase agreement (PPA) and restoration efforts of the solar farm. The company is working with local utility and off-taker of the solar project, Virgin Islands Water and Power Authority (V.I.WAPA), as it recovers from the 2017 hurricanes and awaits the beginning of a new hurricane season.
A BMR construction manager is currently on-site repairing damage and replacing inverters, aiming to restore the project to full capacity by October 2018 in order to help with V.I.WAPA's wider network planning needs. BMR is also set to receive approval from the utility to purchase another hurricane-damaged solar project in the US Virgin Islands in the coming weeks.
"Restoring the solar facility in Spanish Town, St. Croix, to full capacity generation is core to our mission of supporting clean energy infrastructure in the Caribbean and Latin America," said Bruce Levy, CEO of BMR Energy. "This acquisition is an opportunity to show how to build for stronger hurricane resiliency and offer greater value to the region. As the prolonged restoration in these hurricane-devastated areas highlights – with Puerto Rico being the most extreme example – we must remain committed to rebuilding our infrastructure right and successfully maintaining projects through long-term ownership."
Richard Branson, founder at Virgin Group, said: "The world needs to find ways to introduce more resilient clean energy. The Caribbean has an abundance of clean energy sources, and BMR is taking great strides towards helping create zero-carbon energy supplies for years to come."
BMR already projects operating in Jamaica and Guatemala.