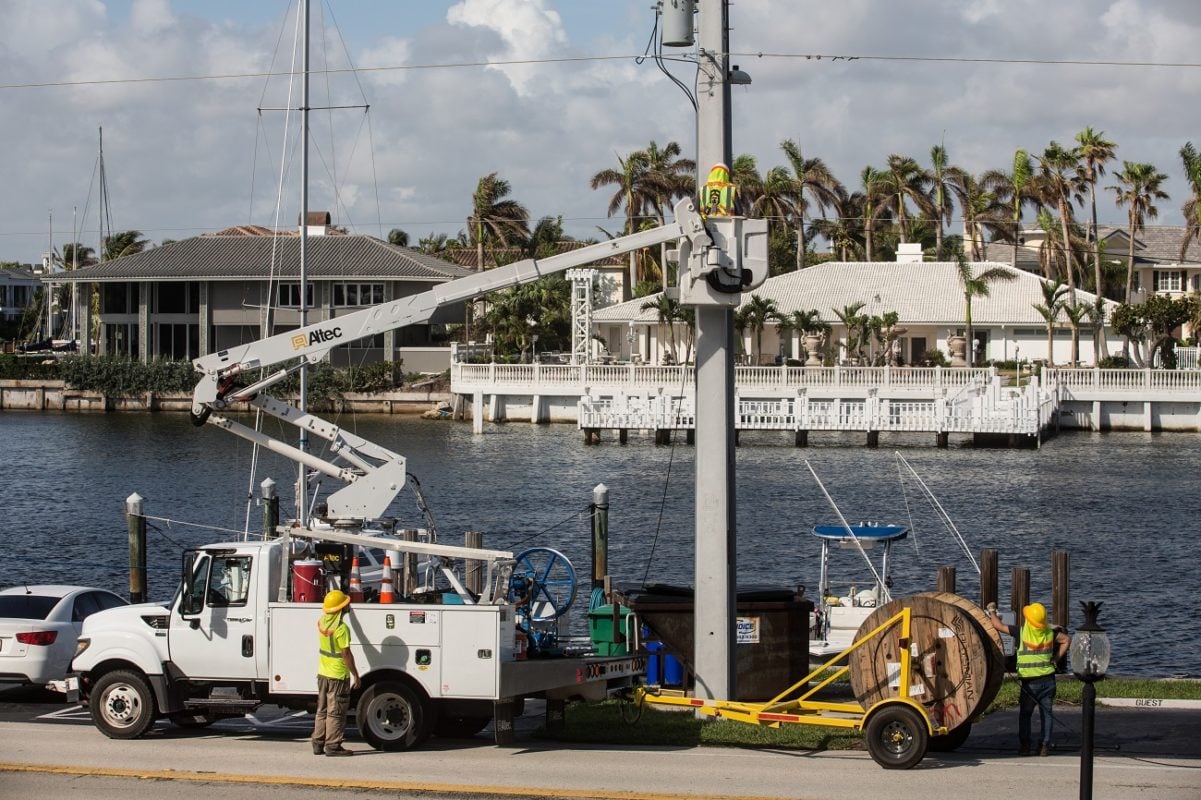 Remedies that drive up the cost of deploying solar power in the US would jeopardise the ability of Puerto Rico to rebuild its power infrastructure, Senator-at-large Eduardo Bhatia has warned.
The International Trade Commission (ITC) will vote on 31 October to decide what action to recommend to President Trump. The petitioners in the case, Suniva and SolarWorld Americas, have requested a tariff on all imported solar cells and modules and either a quota or minimum price floor. Tariff rates of US$0.25/W on cells and US$0.32/W modules have been suggested.
Puerto Rico's already weak grid suffered huge hurricane damage with the US solar and storage industry rallying round to source donated expertise and equipment.
"Hurricane Maria destroyed my homeland, leaving us virtually 100% without power," wrote in a letter to the ITC. "The entire grid was destroyed. From this devastation, Puerto Rico has an opportunity to rebuild with clean energy resources like solar. Our island should be embracing this abundant, low-cost energy source. Embracing solar would also create good quality jobs for people and communities that desperately need them.
"…I respectfully request that you carefully consider the negative impacts the proposed trade remedies would have on the entire American solar industry and Puerto Rico's efforts to rebuild with clean energy first after hurricanes destroyed our already unstable electricity grid," the Senator asked.
"I am concerned that the requested trade protection would sharply increase the price of solar panels, which would lead to a negative impact across the entire solar industry and could make it too expensive to rebuild Puerto Rico with this technology. The increased costs could jeopardize the potential for millions of dollars in investment in communities across Puerto Rico," he added.
According to GTM Research, around 2GW of modules have been secured for deployment after any remedies come into effect in January 2018. The company, a critic of the case, estimates that a tariff of US$0.40/W on modules would almost halve utility-scale deployment in the US during the four years that it would be enforced.
Modules available without the tariffs, be they domestic, stockpiled or thin-film are likely to find their way into the projects with the highest margins for owners and investors
Only Hawaii had higher power costs than Puerto Rico prior to the hurricane. US authorities stated on 14 October that they were aiming to restore power to 25% of the island by the end of the month.
Tesla tweeted today that a solar-plus-storage project it is executing for Hospital del Niño in Puerto Rico is close to going online, while a US contractor which has only been in existence for two years and has only two employees, Whitefish Energy, has been awarded a US$300 million contract by the Puerto Rico Electric Power Authority to execute infrastructure restoration work on the island territory.
Hospital del Niño is first of many solar+storage projects going live. Grateful to support the recovery of Puerto Rico with @ricardorossello pic.twitter.com/JfAu11UBYg

— Tesla (@Tesla) October 24, 2017