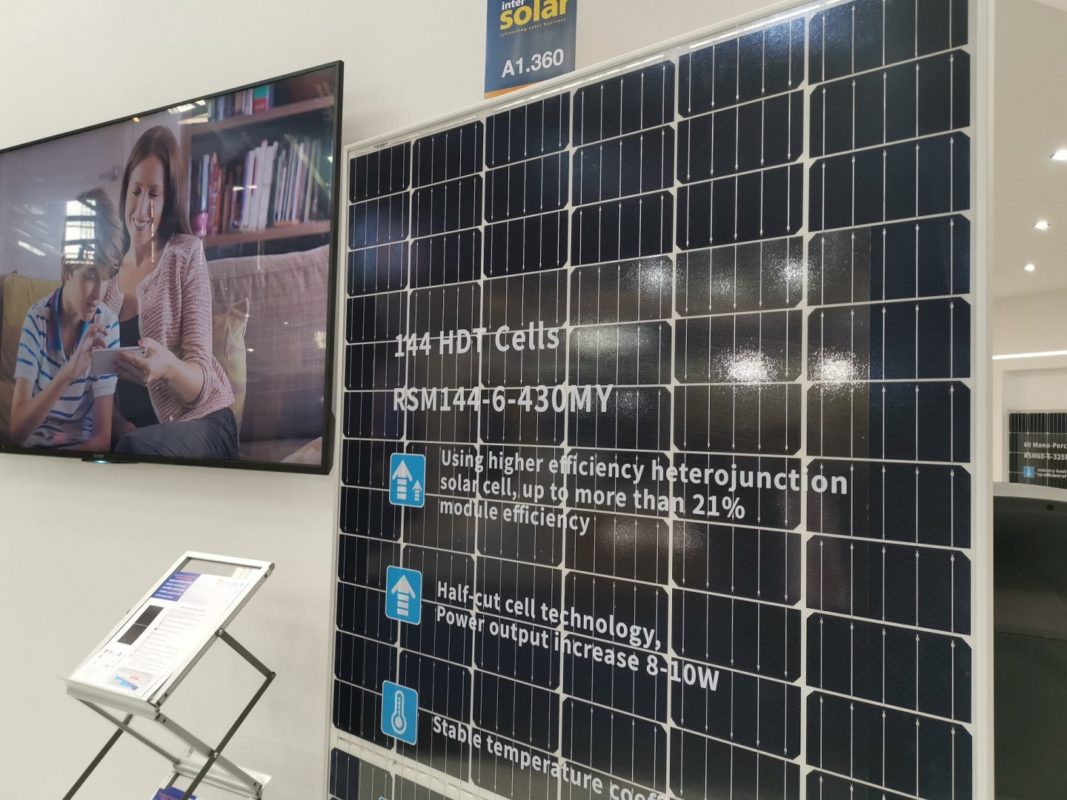 Risen Energy launched its Heterojunction Double-sided Technology module at Intersolar Europe and immediately called for collective efforts to drive down its cost.
Risen is eyeing cell efficiencies in excess of 23% and a further 10-30% of yield from the rearside. Development work for a 2.5GW manufacturing facility in Ninghai City is already underway.
"We've selected a site but we still need more time for the selection of the tools for the production line. These are under assessment," Danny Song, senior manager of product management at Risen told PV Tech.
"The cost needs to decrease before this can be a mainstream module. The tools and reducing silver usage, as well as some other materials, have scope for reducing cost," added Song.
The modules use N-type mono wafers, half-cut cells and a combination of silicon and amorphous silicon. According to Risen, performance in high-temperature environments is improved by 6-9%.
With the cost of the modules at the higher end of the scale, Song expects HDT modules to enter very specific markets in its early stages.
"The rooftop markets in Australia, Europe and Japan will be the initial target markets. This is where we will focus in the beginning.
"By 2021 I think HJT modules will be more competitive and very familiar technology. You have to take a long-term view on trends like this. Yes there might be a risk but you have to commit early to a new technology or will miss out," he said.