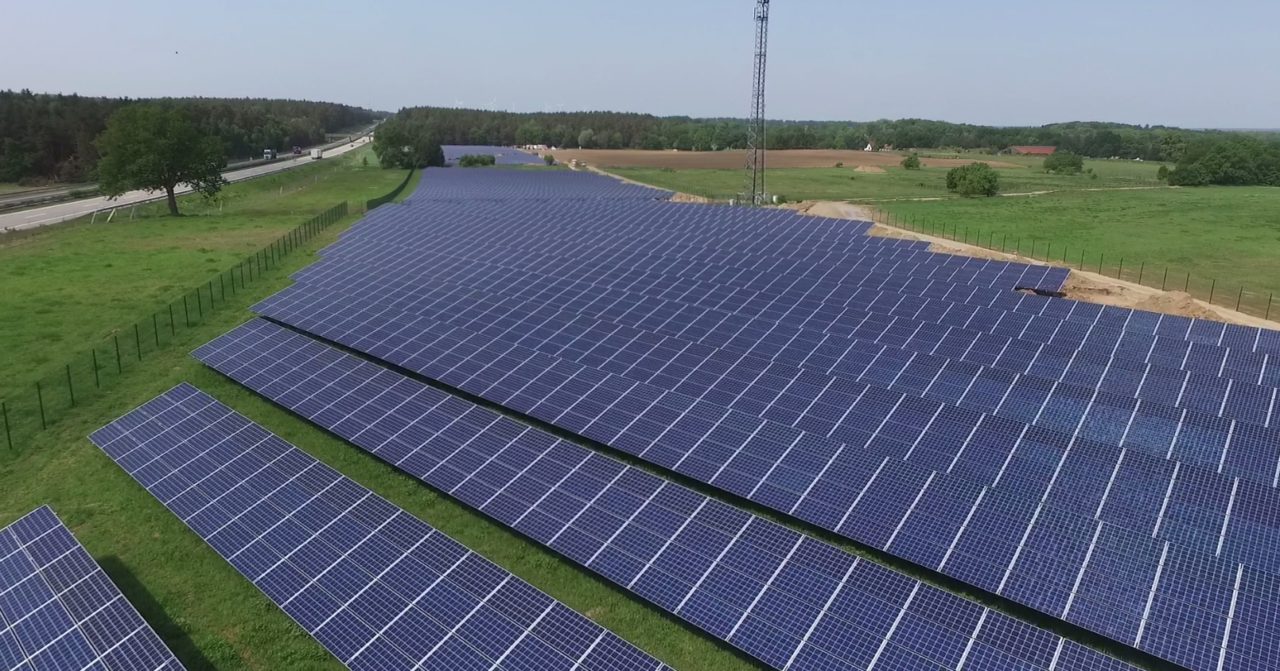 Saturn Power to build first large-scale solar plant in Saskatchewan, Canada
19 June: Ontario-headquartered Saturn Power is to build the Canadian province of Saskatchewan's first utility-scale solar power project.
Utility SaskPower and Saturn Power have signed a 20-year power purchase agreement (PPA) for the 10MW project, which will be located in Coulee, east of Swift Current. The Highfield Solar Project is expected to be commissioned by the end of 2019.
Mike Marsh, president and CEO of SaskPower. "SaskPower has set a goal of greatly increasing our renewable generation capacity by 2030. Saskatchewan people can expect to see more announcements like this in the years to come as we work towards that commitment."
Saturn Power has over 100MW of solar, wind, and energy storage projects in operation and construction worldwide.
Green Power EMC and Silicon Ranch plan another 194MW of solar in Georgia
19 June: Green Power EMC, a non-profit renewable energy supplier for 38 Georgia Electric Membership Corporations (EMCs), and Nashville-based solar energy provider Silicon Ranch Corporation have agreed to expand their solar energy portfolio in Georgia with an additional 194MW(AC) of solar energy online by the year 2021.
The new solar capacity will comprise utility-scale, single-axis tracking solar arrays distributed across four locations in middle and south Georgia. Sites have been selected for each of the facilities pending successful negotiation of all agreements with the local government entities. When completed in the year 2021, the total solar energy portfolio will produce enough electricity to economically serve approximately 35,000 EMC households.
This additional 194MW(AC) of solar energy, when combined with a recent announcement of a separate 200MW(AC) solar procurement, will more than double the current renewable capacity received by Georgia-based cooperatives. EMCs' 2018 solar power portfolio of 245MW(AC) will jump to approximately 639MW(AC) when construction is complete in 2021.
Under the agreement, Silicon Ranch will own and operate the solar facilities, and Green Power EMC will purchase the energy produced over a 30-year period on behalf of 30 electric cooperative members. Construction is scheduled to begin later this year.
Hanwha Q CELLS constructs 9.8MW solar power plant in Brandenburg, Germany
20 June: Silicon Module Super League (SMSL) member Hanwha Q CELLS has completed construction of a 9.8MW solar power plant in Brandenburg, Germany.
The Maulbeerwalde solar farm was developed by German frim Green Energy 3000. Hanwha Q CELLS was responsible for EPC and construction funding. Hanwha Q CELLS installed more than 34,000 Q.PLUS-G4.1 solar modules at the plant, which is expected to feed around 10,000MWh of clean electricity per year into the grid.