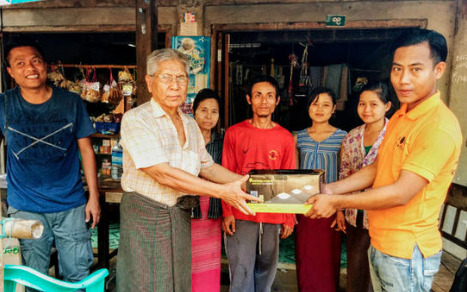 Proventus providing €80 million credit facility to Better Energy
23 April: Swedish credit investor and loan provider Proventus Capital Partners is to provide an €80 million credit facility to Better Energy to help it scale up operations and support financing for the construction of more than 1GW of solar parks in coming years.
Annette Nylander, Better Energy EVP Capital & Strategy, said: "Together, we have developed a highly flexible financing solution that is specially tailored to our needs and strategic growth plan. We are ready to move forward to the next step."
"Better Energy has a strong track record of developing and constructing solar power plants and is well positioned in the rapidly growing solar power industry," said Gabriella Sahlman, investment director at Proventus Capital Partners.
ADFD approves US$10M for rural electrification project in Burkina Faso
25 April: Abu Dhabi Fund for Development (ADFD) has signed a US$10 million (AED36.7 million) concessionary loan agreement with the Government of Burkina Faso to fund that country's Rural Electrification Project.
This includes a 3.6MW solar energy venture expected to supply 42 villages in rural Burkina Faso with mini-grids, grid extensions and solar home systems. The project will benefit more than 73,000 people through electricity provision for households, businesses, health and education facilities.
SolarHome raises US$1 million from Trirec
23 April: Southeast Asia-focused off-grid solar specialist SolarHome has secured US$1 million in equity funding from TRIREC as part of its series A round.
In 2018 TRIREC was joined by Insitor Impact Asia, Beenext, and a group of Singaporean family offices investing US$4.2 million via a convertible note. SolarHome subsequently raised an additional US$10 million debt financing from investors including the Japanese cross-border crowdfunding platform CrowdCredit.
Since launching, SolarHome has expanded to 20 branches in four regions of Myanmar, distributing solar lighting and solar television kits to off-grid households, while financing them through a Pay-As-You-Go (PAYG) model.