Mobisol secures additional senior loan facility from Finnfund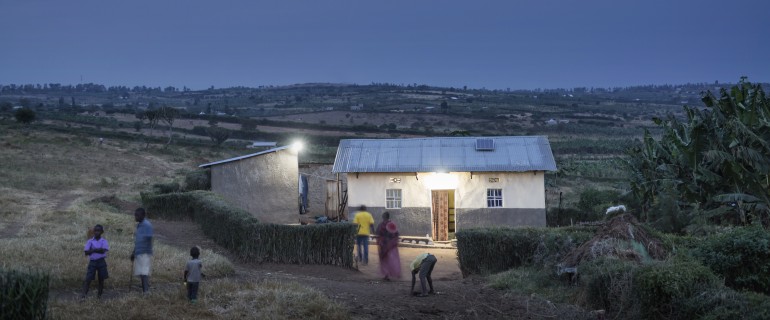 11 July: Mobisol has bagged a €10 million senior loan facility from impact investor Finnfund to support its expansion in East Africa.
This follows a prior loan in 2016 for Mobisol's operations in Tanzania, Rwanda and Kenya. The company already has 10MW installed in the region providing electricity to households and small businesses in low-income communities.
The projects provide rural families and business owners with power for a range of appliances, such as televisions, stereos and refrigerators to improve their standard of living and earn incremental income through solar-powered businesses, such as mobile phone charging stations, barber salons, movie theatres and more.
"Mobisol is very pleased about the sustained support from Finnfund, which allows us to further 'plug in the world' and connect more people to a reliable source of energy," said Thomas Gottschalk, chief executive at Mobisol. "This is not only adding to the socio-economic growth in insufficiently served regions in East Africa, but also contributes to a greener and more sustainable future globally."
Mobisol will be speaking at Solar Media's Solar & Off-Grid Renewables Africa event in Dar Es Salaam, Tanzania, on 28-29 November 2017.
Acciona to supply renewable energy to major Latin American retail store chain
17 July: Acciona Energía has signed an alliance with one of the biggest retail store chains in Latin America, SACI Falabella, to supply energy from renewable sources to almost 100 centres of various brands in Chile.
These brands include Sodimac, Falabella, Tottus and Open Plaza.
Acciona has already started supplying electricity to the first stores and six shopping malls of the Falabella group. In 2018, it will add the remaining centres that can feasibly be connected, including the two main distribution centres of Falabella and Sodimac.
SACI Falabella CEO Sandro Solari said: "This agreement not only means a major saving in costs, it also ties in with our efforts in the area of sustainability to reduce the impact of our operation on the environment".
CEFC more than doubles investment commitments in FY2016/17
18 July: The Clean Energy Finance Corporation (CEFC) saw a substantial increase in investment commitments in FY 2016/17 with AU$2.1 billion, up from AU$837 million in the previous fiscal year.
Australia's financial year runs up to 30 June.
CEFC chief executive Ian Learmonth said: "Australia's clean energy sector is coming of age, with investment activity increasingly stretching across the economy. The accelerated pace of CEFC commitments in the past financial year reflects an improved policy environment and increased investor confidence. As a specialist investor in clean energy in Australia we welcome the increasing investor recognition of the diverse uses and considerable positive benefits of clean energy, from renewables to energy efficiency and low emissions technologies."
In its first four years, the CEFC has made investment commitments of AU$4.3 billion, in projects with a total value of AU$11 billion.
Today Australia officially joined the International Solar Alliance (ISA).
Sungrow supplies inverter and energy storage system to Bahamas C&I project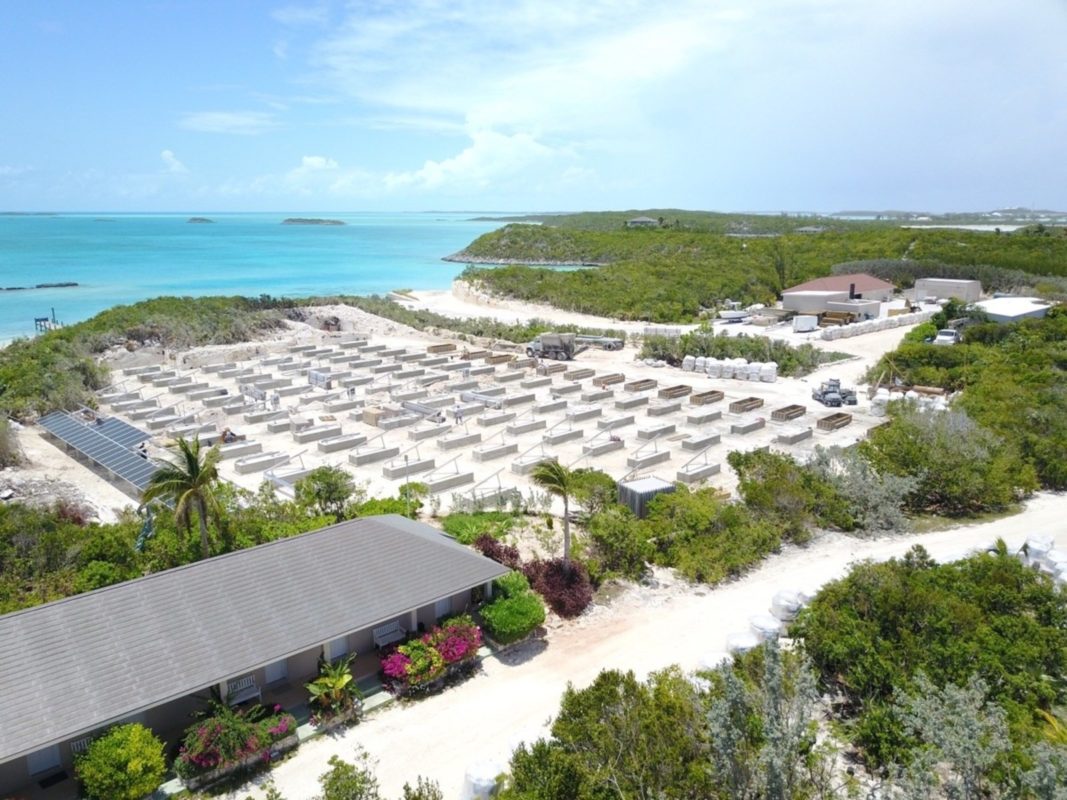 12 July: China-headquartered PV inverter manufacturer Sungrow has supplied a complete energy storage system to a commercial and industrial (C&I) solar-plus-storage project in the Bahamas.
Unlike the company's recent five-island microgrid project in the Maldives, the Bahamas system, at an unnamed customer's site, is thought to be grid-connected. It provides behind-the-meter services such as load shifting and peak shaving and can also operate independently of the grid.
Coupled with a ground mounted solar installation, of which capacity was not disclosed by Sungrow, the project incorporates 500kWh of lithium-ion battery energy storage coupled with Sungrow's SC250KU energy storage inverter, which is UL-certified.
Sungrow said one of the advantages of the system design is that the inverter and energy storage units are housed separately. The company claims this helps keep installation costs down, and makes operations and maintenance (O&M) tasks easier. The system also has air-conditioned cooling and fire prevention features.
Batteries are thought to come from Samsung SDI, which has a joint venture (JV) company with Sungrow for projects like this. The inverter company said the SC250KU inverter the batteries are paired with has a wide voltage range and has a built-in feature called the 'virtual synchronous generator', which allows the system to operate smoothly without interruption, as if stabilised by a thermal power plant.
Sungrow president, Prof Renxian Cao said that the company was targeting residential, C&I and utility customers for its inverters, with Sungrow able to offer high and low voltage systems as well as battery charge and discharge rates between 0.3C and 3C, depending on the customer's needs, which could range from load shifting to microgrids and ancillary frequency response services.
"Our cutting-edge energy storage equipment and system solutions are applied in over 500 projects around the world by June 2017, totalling 1.3GWh," Cao added.