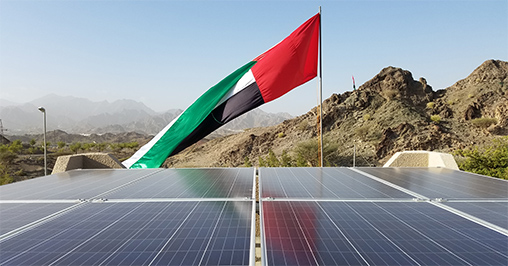 Sharp to build 48MW Vietnamese solar project
26 February: Sharp Corporation has signed an agreement with the Gia Lai Electricity Joint Stock Company (GEC), an affiliate of conglomerate TTC Group, to build a 48MW solar PV plant in Vietnam.
The plant will be constructed in Thua Thien Hue Province in the North Central Coast region of Vietnam. It will have a power generation capacity estimated at 61,570MWh per annum, to power the equivalent of 32,628 Vietnamese households. The project is expected to be complete in September this year.
TTC Group last year announced plans to develop 1GW of solar parks in Vietnam.
Ivor Frischknecht not seeking third term as ARENA CEO
27 February: After overseeing 320 projects which have led to more than AU$3.5 billion dollars of investment over the last six years, Ivor Frischknecht has advised the Government he will not be seeking a third term as the chief executive of the Australian Renewable Energy Agency (ARENA).
A release from minister for environment and energy Josh Frydenberg stated: "Mr Frischknecht has helped to make ARENA a success by utilising his expertise in energy, innovation and early stage investment. Under his guidance, ARENA has developed a clear set of priority investment areas consistent with the Turnbull Government's emphasis on affordable and reliable energy."
ARENA has invested in the construction of 12 new large-scale solar farms, a variety of battery projects during Frischknecht's tenure.
ABB to deliver inverters to Dubai villa owners
21 February: ABB is to provide 600 UNO-DM-PLUS grid-connected single phase solar inverters together with its Aurora web monitoring platform to power new-build villas in Hatta, Dubai.
The installation is being sponsored by Dubai Electricity and Water Authority (DEWA) which is offering free solar panel installation across the 600 villas to all UAE nationals in Hatta. T
The project management, procurement, installation, testing and commissioning, along with subsequent O&M is being undertaken by Dubai Carbon Centre of Excellence (DCCE) and Al Mostajed Technologies Co LLC (AMT).