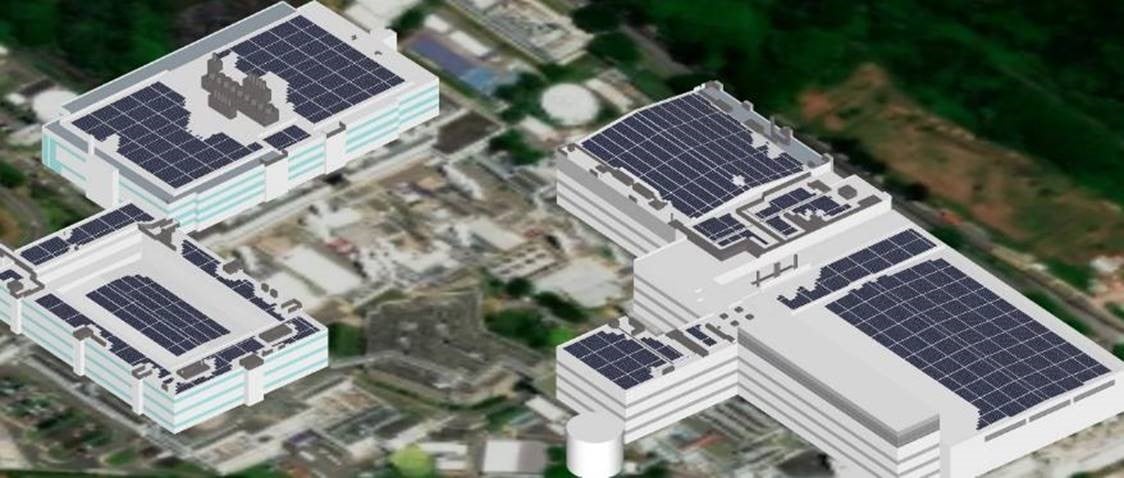 Cleantech to build 4.5MW rooftop solar project for Singaporean semiconductor manufacturer
19 July: Singapore-headquartered Cleantech Solar has partnered with semiconductor manufacturer Globalfoundries (GF) to deploy a 4.5MWp on-site rooftop solar system.
Under the terms of the power purchase agreement (PPA), Cleantech Solar will undertake full turn-key financing, design, installation, and full-life operation and maintenance of the system. It is expected to become fully operational by the third quarter of 2018 and it will cover the rooftops of all four semiconductor fabrication plants of GF's Singapore Woodlands facility. The system is expected to deliver 5.6GWh of clean energy annually.
GF will benefit from on-site solar energy generated from the PV system at a pre-agreed tariff structure over the next 25 years, enabling the company to make a significant contribution towards reduced emissions, without having to invest its own capital in the system.
Voltalia opens Cairo office
17 July: Renewale energy firm Voltalia has opened a new office in Cairo, Egypt, to accelerate new project development in the country after the win of a first 32MW solar project in 2017, which was initially developed by Martifer Solar's teams.
The new Egyptian office is Voltalia's third office in Africa, after Rabat in Morocco and Dar es Salaam in Tanzania. Located in Cairo, it will host a local team supported by Voltalia's international development teams as well as in-house wind and solar experts.
With strong renewable resources, Egypt has set ambitious national targets: the national plan aims at developing more than 13GW of renewable capacity, including 2.3GW of solar and 7.2GW of wind.
AfDB providing €18 million funding for Burkina Faso energy sector reform
18 July: The African Development Bank (AfDB) has approved €18 million in funding for energy sector reform in Burkina Faso, with a focus on solar energy.
This budget support will finance the Energy Sector Reform Support Program (PARSE), whose main goal is to create the conditions for inclusive access to energy in the country, through establishment of a legal and institutional framework conducive to public and private investment in the sector.
Burkina Faso faces a structural energy deficit that generates frequent power cuts. The rate of access to electricity in the country remains one of the lowest in sub-Saharan Africa, a situation that strongly affects the industrialization of Burkina Faso.
The Burkinabé government has embarked on a new approach to promote the energy mix, with a focus on solar energy.
The AfDB funding, which will be disbursed in two tranches €12 million and then €6 million, aims to support the government's efforts to reduce Burkina's energy gap.