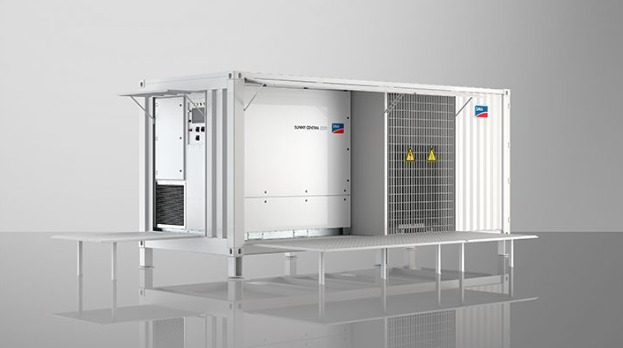 SMA to supply inverters to 50MW Mali solar plant
3 December: SMA Solar Technology will supply 21 SMA Medium Voltage Power Stations to the biggest PV power plant in West Africa – a 50MW project by French firm Akuo Energy in Mali.
The KITA solar farm is scheduled to be connected to the utility grid in 2019. Negotiations for the KITA project, which is financed by a number of African banks, lasted more than two years and were successfully concluded in October 2018. The solar power generated here will be procured by the Malian energy supplier Electricité du Mali, with which the PV power plant operator has concluded a 28-year power purchase agreement.
EIB to provide US$87 million to Mexican solar
3 December: The European Investment Bank (EIB) has signed US$87 million to part-finance three solar power plants totalling 1,088MW in Guanajuato and Coahuila States in Mexico.
The Villanueva project in the municipality of Viesca in Coahuila is the largest solar project in the Americas.
In addition to financing from Enel Group, funding partners include institutional investors Caisse de dépot et placement du Québec, and CKD Infraestructura México, which jointly provided 80% of the share capital. BBVA Bancomer, CaixaBank, Natixis, MUFG Bank, IDB Invest, the private sector institution of the Inter-American Development Bank (IDB) Group, and Mexican development institution Banca Nacional de Comercio Exterior (Bancomext) also supported the project.
Solkompaniet completes largest solar project in West Sweden
3 December: Solkompaniet, a Swedish partner of the German firm IBC Solar, has installed a self-consumption solar PV system for the prefabricated house manufacturer Derome Plusshus, which is the largest such project in western Sweden.
The new Derome Plusshus factory in Varberg on the Swedish west coast was built with the aim of producing climate-neutral prefabricated houses. Around half of the electricity required for production is produced by the building itself. The rooftop has around 2,200 modules with a total capacity of 607kW.
In addition to the solar modules, IBC Solar also supplied its IBC AeroFix mounting system.
In September, Swedish utility Göteborg Energi and technology provider ABB connected to the grid Sweden's largest solar PV project, which stands at around 5.5MW capacity near Säve airport, outside Gothenburg.