Sunworks announces 1.4MW PV project in California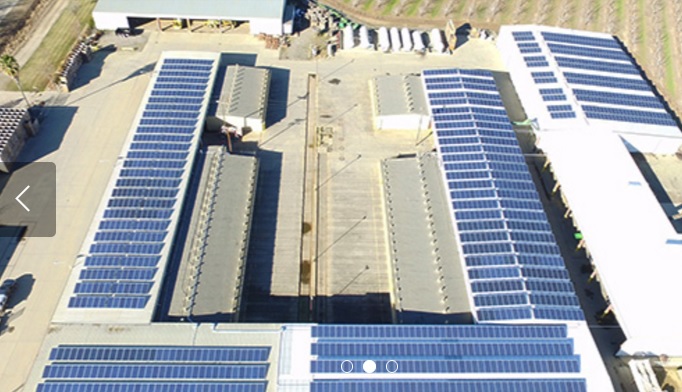 August 16: Solar power solutions provider Sunworks announced a new 1.4MW PV construction project for nine elementary and middle school locations in the Los Altos School District (LASD) in California.
Sunworks was contracted by solar power ForeFront Power. Sunworks' construction team will manage all of the engineering, procurement and construction for this project.
As a result of the new installation, the LASD will cut down its energy costs and establish a definitive, long-term pricing plan that assists with the budget burdens schools often face when dealing with annual electricity expenses.
Each of the school's PV parking canopy area will be integrated with solar panels, with all of the installations generating enough energy to offset 1,476 metric tons of annual carbon dioxide emissions. All nine school lobbies will be fitted with a display monitor that will allow students, staff and visitors to view greenhouse gas savings in real-time.
Solar Alliance signs deal for US$3.5 million PV project in Los Angeles
August 15: Solar Alliance announced Tuesday that it has signed off on an agreement for the design and construction of an approximately US$3.5 million commercial PV project in Los Angeles.
The installation, which stands as the second commercial-scale PV project for Solar Alliance, is comprised of a rooftop solar installation and a carport solar installation at a Los Angeles mid-rise, multi-tenant office building. Once completed, the installation will help meet 75% of the building's annual electricity requirements.
The next stage in the project's development is to complete a final feasibility study and grid connection application. Solar Alliance expects all agreements and financing options to be completed by the end of September, with construction beginning before the end of 2017.
Standard Solar completes 1.4MW ground-mounted PV project in Maryland
August 16: Solar energy company Standard Solar announced Wednesday that it has completed a 1.4MW ground-mounted PV project for Anne Arundel County Public Schools (AACPS) — the fifth largest public-school district in Maryland with a student population of 82,000.
Standard Solar developed and constructed the installation while financing the array — which is located on 2.4 hectares of school system-owned land at the Fort Smallwood Facilities complex in Pasadena, Maryland.
The 1.399MW ground-mount array, which was financed through a long-term power purchase agreement (PPA), is comprised of nearly 4,000 panels that will generate 1,971 MWh of electricity annually.
Standard Solar will own, operate and maintain the system. Construction on the site is already completed and a ribbon-cutting ceremony took place Wednesday morning.
Oakland selects Envision EV charging stations for its fleet of EVs
August 15: Envision announced Tuesday that the City of Oakland, California will deploy three of its EV ARC products to provide emissions-free EV charging and emergency power.
The City of Oakland has been committed to growing its renewable-energy sector over the last few years. 43% of the city's annual 700,000 gallons of fuel consumed is a low carbon or renewable alternative fuel. Oakland currently has 26 EVs and plans to develop more going forward.
Invented and manufactured in California, the EV ARC can fit inside a parking space and generates enough clean, solar electricity to power up to 225 miles of EV driving in a single day. So far, Envision has deployed EV ARC products in New York, Los Angeles, San Francisco, San Diego, Boulder, Sacramento and others.
XsunX sees major growth in solar canopy, energy storage and EV charging stations
August 15: Solar and energy saving technologies provider XsunX announced Tuesday that sales interest in its solar car/truck port, energy storage, and EV charging configurations now outpace all of its other products.
Tom Djokovich, CEO of XsunX, said: "Earlier this year, we outlined our anticipation that a sizable portion of our revenue growth will come from the sale of our solar car/truck port systems along with energy storage technologies. Today our solar car/truck port systems make up approximately 70% of the over US$3.4 million in our current project bid channel and clients routinely request energy storage and/or EV charging solutions to be included in approximately half of all projects we quote."