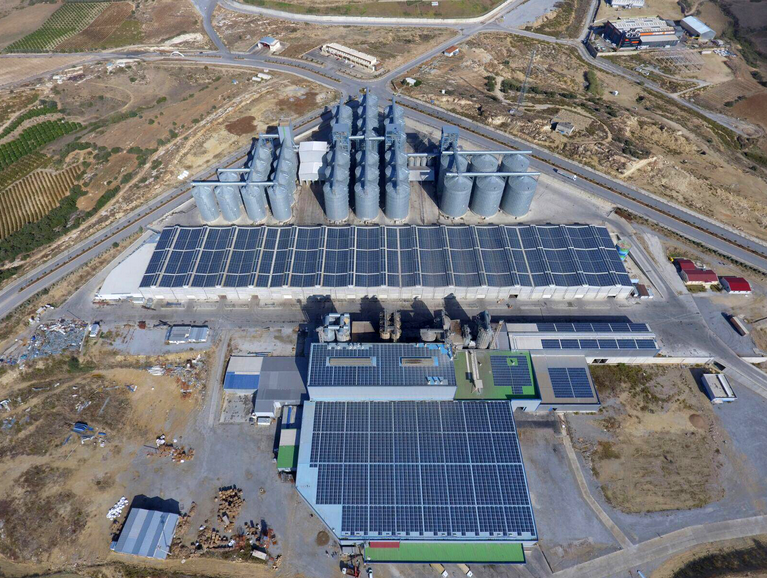 Australian university signs deal to become 100% renewable
15 January: The University of New South Wales (UNSW) Sydney, a world-leading institute for solar technology, has signed an off-site power purchase agreement (PPA) with Maoneng Australia and Origin Energy to have 100% of its power needs supplied by solar PV.
The 15-year solar supply agreement with Maoneng is the first of its kind in Australia, involving a utilty, developer and commercial entity. The university also believes it will be the first in the world to be fully powered by renewables
The agreement, which was signed on 14 December 2017, will see UNSW purchase up to 124,000MWh of renewable energy per annum from Maoneng's Sunraysia Solar Farm, which is set to have an installed capacity of 200MW(AC), near Balranald in southwestern NSW.
IBC Solar installs 4MW rooftop project in Turkey
15 January: The Turkish subsidiary of Germany-based solar and storage firm IBC Solar has commissioned a 4.24MW turn-key rooftop solar project in the Turkish province of Mersin – the first phase of what will be a 15.6MW project.
This Tarsus commercial project, one of the largest rooftop installations in Turkey, has been handed over to Tiryaki Agro Company, a company that processes grains, seeds and other agricultural products.
The modules were installed in an East-West orientation to minimise the ballast required in the peripheral areas.
First Solar recently supplied modules to one of the largest thin-film-based rooftop PV projects in the world in Turkey, standing at 10MW.
EBRD supports France's Urbasolar in Kazakhstan
13 January: The European Bank for Reconstruction and Development (EBRD) is supporting French company Urbasolar SAS to develop a 14MW PV project in Kazakhstan.
The new Zadarya solar plant in the South Kazakhstan region, near the city of Shymkent, will bring Kazakhstan's total amount of existing and planned renewable energy to 365MW.
The EBRD will provide a loan in local currency, Kazakh tenge, up to an equivalent of US$8.8 million, and the Clean Technology Fund will lend up to US$3.9 million. The solar park project will be implemented by a special purpose company, Kaz Green Tek Solar LLP, incorporated in Kazakhstan and majority owned by Urbasolar.