NTPC installs India's largest floating solar plant in Kerala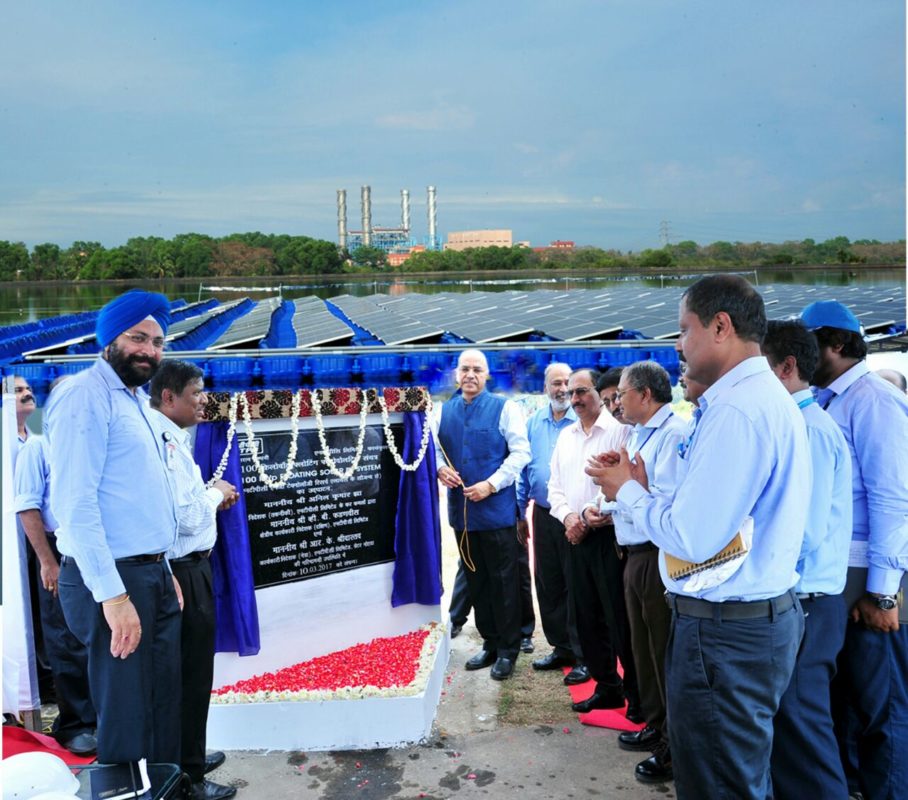 Indian utility NTPC has installed the country's largest floating PV project standing at 100kW capacity at Kayamkulam, Kerala.
The technology was developed by NTPC Energy Technology Research Alliance (NETRA), the R&D arm of NTPC, in collaboration with the Central Institute of Plastic Engineering & Technology (CIPET).
The Kayamkulam station system was installed by EPC firm Swelect Energy Systems with support from NETRA and NTPC in just 22 days.
NTPC said that floating PV systems are fast emerging as an alternative to conventional ground-mount PV systems, which are land intensive. They also conserve water and the cooling effect on the panels helps to increase generation.
The firm touted a huge potential for this technology across India and said NTPC itself could install around 800MW across various reservoirs. It cited Kerala as having the greatest potential given the present land constraints and abundance of water bodies. NTPC has started working on a utility-scale floating system in this state.
Mining and power firm NLC India is also setting up a 5MW floating solar PV plant in the Andaman and Nicobar islands, while Sri Lanka's government recently announced plans to tender for a 100MW floating PV plant on a central reservoir.
EDF starts construction of eight wind and solar plants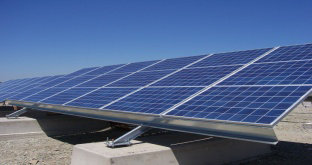 French renewables firm EDF Energies Nouvelles (EDF ENR), a subsidiary of the EDF Group, has started construction on eight solar and wind projects amounting to 190MW capacity.
The projects are due for commissioning in the next few months.
In France's latest energy tenders, EDF ENR won two large-scale ground-mount PV projects, with combined 15MW capacity. It also won 24 rooftop projects totalling 8.7MW in the self-consumption allocation, nearly half of the 20MW awarded.
KfW funds Indian energy efficiency and IREDA rooftop PV efforts
German development bank KfW is providing a €200 million (US$213 million) loan to India's Energy Efficiency Services Limited (EESL) to increase energy efficiency in households, industry and agriculture.
Overall, the Federal Republic of Germany has committed €600 million for energy efficiency measures in India, including €50 million for EESL in 2014. EESL was set up by the Indian Ministry of Power in 2010 as a joint venture between NTPC, Power Finance Corporation, Rural Electrification Corporation and Powergrid.
Indian news outlet Economic Times also reported that KfW is providing €500,000 funding to the Indian Renewable Energy Development Agency (IREDA). These funds will be used to ensure quality of PV projects and to help implementation of rooftop PV projects. IREDA will also be able to assess future PV market trends with the financing.