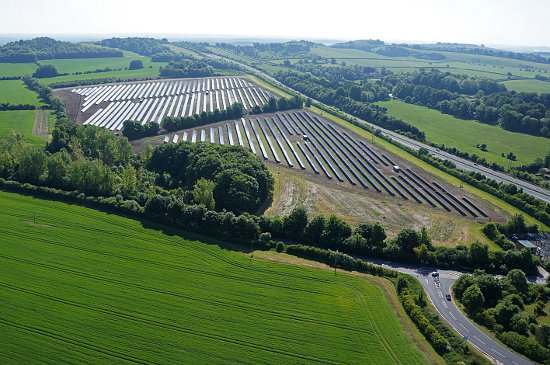 The UK saw almost 4GW of solar installed in 2015 and a final-quarter rush ahead of planned cuts to key support regimes in early 2016.
Figures gathered by Solar Intelligence, the market research arm of PV Tech's publisher Solar Media, reveal that 805MW of solar was connected to grid under various deployment schemes in the final three months of 2015, taking final deployment figures for 2015 to 3.906GW.
The figure beats 2014's total of 2.55GW by a significant margin. According to Finlay Colville, head of market research at Solar Media, the Q4 total was a record fourth-quarter figure and the third highest quarterly figure for the UK.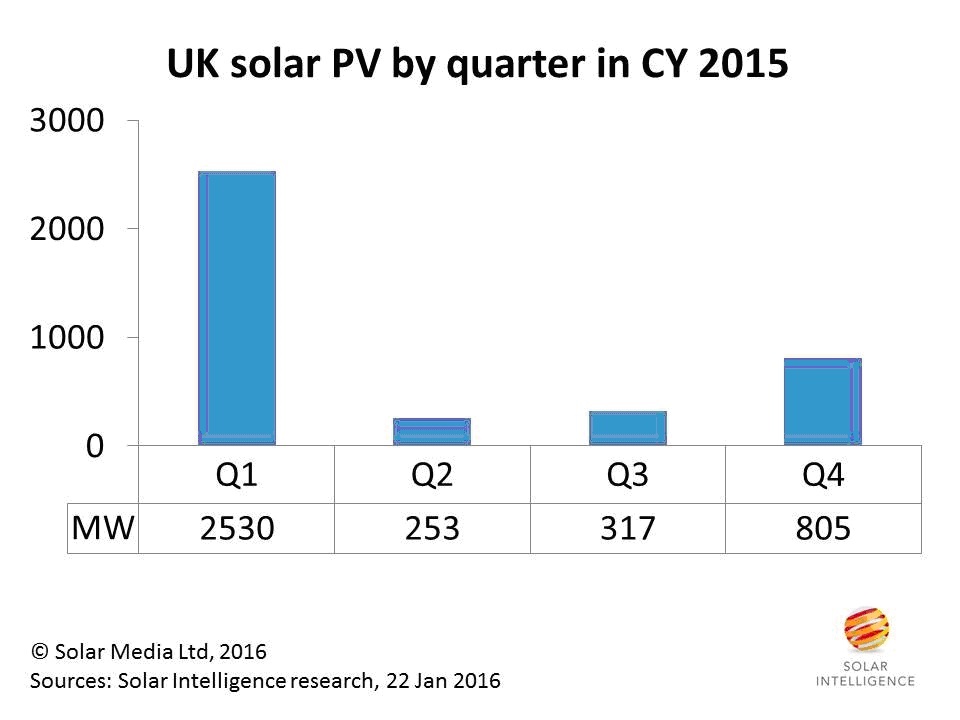 Writing for PV Tech's UK-focused sister website, Solar Power Portal, Colville said the figures, particularly for residential, reflected the market's response to the pending cut to feed-in tariff rates, due to take effect officially in early February.
"The pull-in of small rooftop projects was a key feature during the past three months, and can be directly linked to the government's changes for feed-in tariff levels that are in effect now. It may be some years before these numbers come close to being repeated," Colville said.
For larger-scale projects, Colville said the significant proportion of ground-mount projects receiving the feed-in tariff gave an indication of how developers are responding to the imminent changes to the renewable obligation regime.
Further insights from Solar Intelligence's analysis of the UK market can be found here.