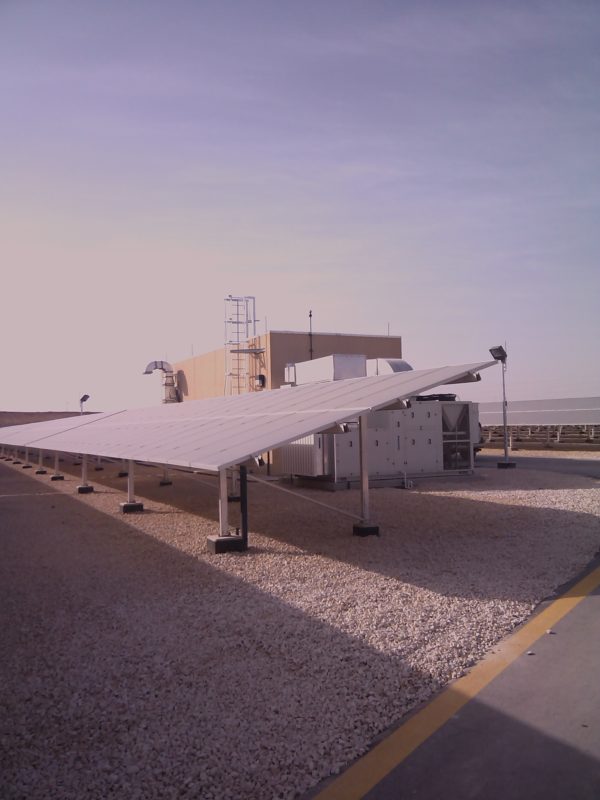 Saudi Arabia is expanding the reach of its 105 billion riyal (US$28 billion) industrial fund to spur renewables through loans to component manufacturers, to independent power projects and to projects spearheaded by firms in other industries.
The new programme comes to expand the Saudi Industrial Development Fund's work over the past 45 years, during which it has "played a key role" in driving industrial development in the kingdom, according to a government release.
The new incentives are part of Saudi Vision 2030, Crown Prince Mohammad bin Salman's plan to diversify the economy of the world's largest oil exporter. In January, the government announced it would deploy 60GW of renewables by 2030, two-thirds of which would be solar.
Under the new scheme, named for the Arabic word for renewables Mutjadeda, component manufacturers can borrow up to 75% of a project's cost from the government and benefit from loan repayment periods of up to 20 years and grace periods of up to 36 months. Independent renewable energy production projects can apply for the same repayment and grace periods.
Players in other industries deploying renewables can apply for loans with repayment periods of up to 12 years and grace periods of 36 months.
Bloomberg reports that loans will be for as much as 1.2 billion riyals (US$320 million).
The government's pivot to renewables comes after a drone strike on the kingdom's Abqaiq processing facility in mid-September cut global oil output by five percent and sent oil prices skyrocketing.
Saudi Arabia's new loan scheme sees the light in a year set to conclude with the second round of government renewable auctions.
A spokesperson from the Renewable Energy Project Development Office (REDPO) told PV Tech in an email that while the government agency does not currently have an exact date when auction results will be published, their announcement will take place in December and will be broadcast live.
Saudi Arabia's solar industry is poised for rapid growth, according to an analysis by Wood Mackenzie. In July, the firm placed the Gulf state within a 20-strong cohort of global "growth [solar] engines," countries that are expected to be installing between 1-5GW of the energy source a year by 2024.