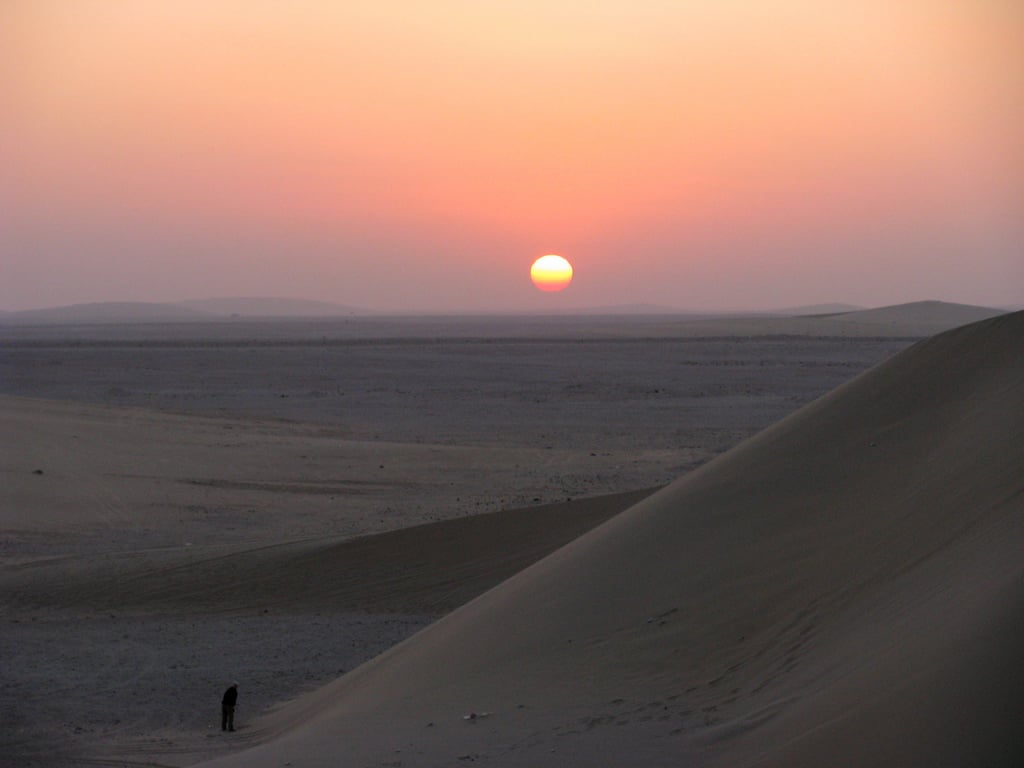 A radical Saudi Arabian government reshuffle reaffirms its 9.5GW renewable energy target by 2023, according to the Apricum Cleantech Advisory.
Initially it was assumed by industry observers that 9.5GW of clean energy was to be attained by 2030, because no explicit timeline was announced in 'Vision 2030', the policy paper that announced the target. However, a 2023 target was announced in May.
"This much more aggressive target would represent a 180 degree shift from the "wait and see" approach to renewables taken by Saudi Arabia so far," said Moritz Borgmann, partner at Apricum Cleantech Advisory, in the report. In fact, this new target would propel Saudi to the forefront of renewable energy deployment in the MENA region, making it the largest market by annual new installations.
Whilst perhaps appearing outlandishly ambitious for a country that only had 25MW of clean energy capacity at the end of 2015, the rapid uptake in energy consumption in the country means that the target would only translate to clean energy accounting for around 5% of total electricity consumption.
The target is to be implemented under the new 'King Salman Renewable Energy Initiative' with legal and regulatory frameworks for the deployment of renewables to be established. The government policy paper also hints at welcoming distributed renewable energy via "the gradual liberalisation of the fuels market". In addition, nuclear power may have also taken a backseat; as the Vision 2030 paper fails to mention earlier plans to build 17GW of nuclear reactors.
The government restructuring that brings in a centralised, top-down structure was necessitated to make Vision 2030 a reality and eradicate competing entities that were preventing progress. On 7 May 2016, oil minister Al-Naimi was replaced by Khalid Al-Falih, who was made the head of the new ministry of energy, industry and mineral resources, which now assumes sole responsibility for electricity after the ministry of water and electricity was cancelled.
Dubai leading solar development in the region
A growing demand for water and electricity in Dubai has renewed the importance of a focus on energy efficiency. The majority of Dubai's installed capacity of 10GW is mainly powered by imported natural gas. In order to sustain economic growth and meet demand, Dubai was compelled to pursue renewables.
Within just two years, Dubai opened its market to independent power producers (IPPs) to attract investment to achieve the lowest LCOE possible for a 200MW solar PV plant in 2015 at less than 6¢/kWh. "These developments marked a turning point in the journey to diversify Dubai's energy mix and demonstrated the value of proposition of strategic public private partnerships for risk management, knowledge transfer and job creation," said Taher Diab, senior director at the Dubai Supreme Council of Energy, in the report.
The model that Dubai has achieved through the combined efforts of rich solar resources, a stable political environment, a credit-worthy offtaker (DEWA) and transparent procurement processes, is emerging as a benchmark for how to successfully transition to a sustainable energy future in a region dominated by oil.
A previous version of this story incorrectly attributed the Apricum report on the government reshuffle.