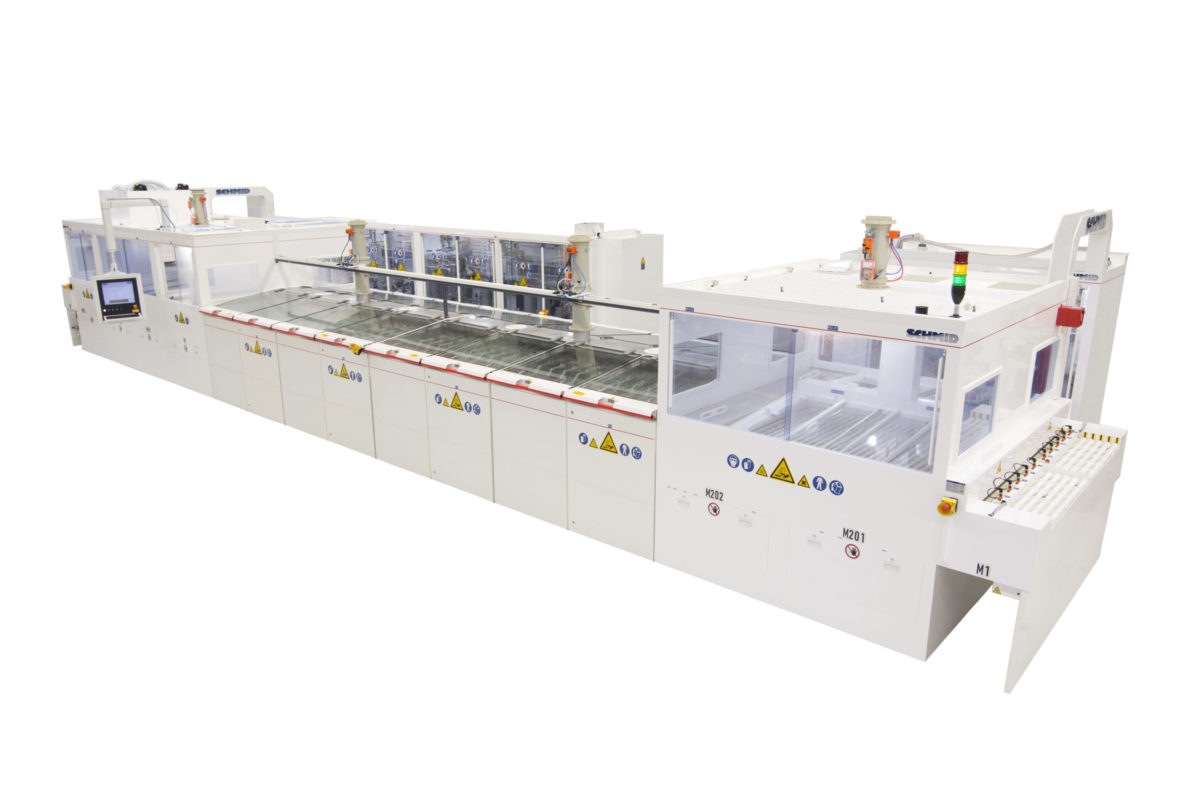 SCHMID Group is offering its 'Inline System' for alkaline texturing that provides a lower cost option for PERC (Passivated Emitter Rear Contact) cell architectures that reduces the consumption of chemicals.
Problem
PV manufacturers fabricating PERC cells require the smoothest possible back surface field to minimize recombination on the back of the solar cell. The surface on the front, however, should still be textured. The problem is that since both sides are textured in a batch process, the texture on the back must be removed again in a separate step. This always consumes large quantities of chemistry.
Solution
The SCHMID Inline System for alkaline texture provides the ability for wafers to be irrigated with potassium hydroxide and additives from the top-side and textured. At the same time the process ensures a smoother back, which is followed by a polish step for high quality. Instead of hydrofluoric and nitric acids that are difficult to handle SCHMID now uses an alkaline solution. The effect is lower process costs, since no polluting nitrogen oxide is produced, which is expensive to dispose of.
Applications
PERC solar cells.
Platform
The SCHMID Inline System for alkaline texturing contains separate chemical baths including a variety of selected chemicals for individual processing steps.
Availability
May 2016 onwards.