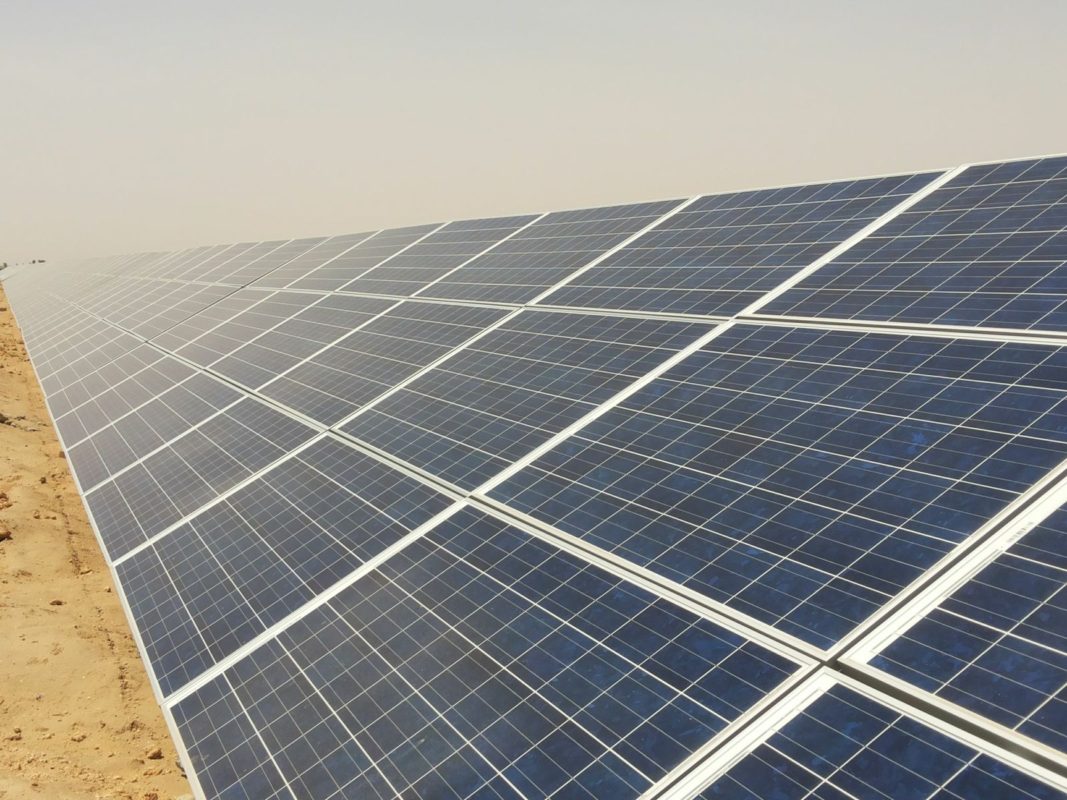 The Solar Energy Corporation of India (SECI) has issued a tender for the development of 750MW of grid-connected solar projects in Rajasthan.
The developers will be responsible for land acquisition, transmission and grid-connection as well as long-term open access. They shall set up the PV projects on a build, own and operate (BOO) basis.
SECI will sign power purchase agreements (PPAs) with successful bidders for a period of 25 years at a maximum tariff of INR2.93/kWh.
Projects will have a minimum capacity of 10MW and a maximum of the full 750MW, with project allocation going up in increments of 10MW at a time.
Any excess generation over and above 10% of the declared annual capacity utilisation factor (CUF) will be purchased by SECI at a fixed tariff of 75% of the PPA tariff, provided SECI is able to find a buyer for this excess generation.
Developers of projects of up to 240MW in size will have 21 months from the date of signing the PPA to complete the projects, following a recent Ministry of Power solar procurement guidelines amendment that allowed procurers to extend the deadline for commissioning projects. In SECI's tender, projects of 250MW and above in capacity will have 24 months from the PPA signing date to be completed.
The bid submission deadline is 14 September this year.
Cost versus safeguard
SECI recently cancelled 2.4GW of auctioned projects under its 3GW Interstate Transmission System (ISTS)-connected solar tender, accepting only the 600MW won by Acme Solar due to its significantly lower bid of INR2.44/kWh. Media reports said that all other winning developers had refused government requests for them to lower their original winning bids.
It is unclear exactly how the imposition of new safeguard duty will impact any bidding in the case of a re-tender, but it will certainly be an extra factor pushing bids higher than before due to the extra costs on importing modules.
Meanwhile, bids in SECI's 200MW Odisha tender, for which an auction was held the day after the safeguard duty announcement, came in at between INR 2.79-3.20/kWh. These prices were seen as fairly unaffected by the safeguard announcement, although the tender does explicitly include a pass-through clause for a change-in-law.
Results were as follows:
| Developer | Capacity (MW) | Tariff (INR/kWh) |
| --- | --- | --- |
| Aditya Birla | 75 | 2.79 |
| Eden Renewable Varenne | 50 | 3.19 |
| Acme | 30 | 3.20 |
| Sukhbir Agro | 25 | 3.19 |
| Gupta Power Infrastructure | 20 | 3.19 |