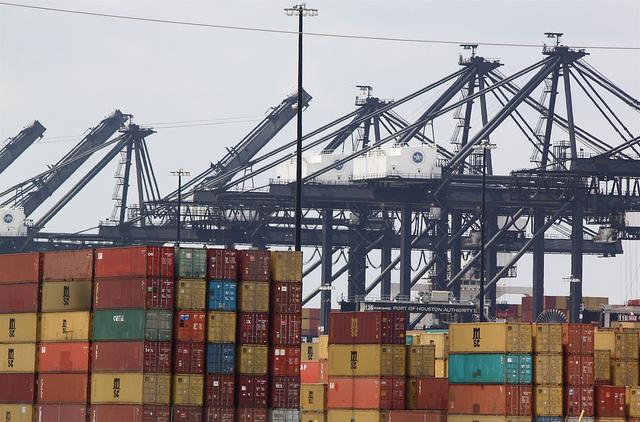 President Trump has signed the proclamation for the solar Section 201 tariffs, which also includes some further details on the measures.
Chief among these is the start date of 7 February. Tariffs of 30% will be applied to cells and modules falling 5% per year for four years. The first 2.5GW if cell imports will be exempt.
"Any merchandise subject to the safeguard measure that is admitted into US foreign trade zones on or after 12:01 a.m. eastern standard time on February 7, 2018, must be admitted as 'privileged foreign status' as defined in 19 CFR 146.41, and will be subject [to the tariffs]."
The issue of potential exemptions continues to loom large but there are now some details on these including confirmation that NAFTA partners Mexico and Canada are very much included.
"I have determined after considering the ITC Report that imports of CSPV products from each of Mexico and Canada, considered individually, account for a substantial share of total imports and contribute importantly to the serious injury or threat of serious injury found by the ITC," reads the proclamation.
"Within 30 days after the date of this proclamation, the USTR shall publish in the Federal Register procedures for requests for exclusion of a particular product from the safeguard measure established in this proclamation," it continues.
WTO members that are developing countries could be exempted.
According to the proclamation: "This safeguard measure shall not apply to imports of any product described in paragraph 6 of this proclamation of a developing country that is a Member of the World Trade Organization (WTO)."
These exemptions only permit imports up to 9% of total US solar imports and no more than 3% per country.
Existing countries in that category include Brazil, South Africa and Turkey. ROTH Capital claims that it is unlikely that some developing countries would be granted an exemption but India would have a better chance along with Brazil. In 2016 Singapore, Vietnam, Thailand and Malaysia were among countries to import more than 3% of US solar modules.Taiwan imported 40% of cells in the same year.
Future flexibility
The terms of the measures permit the President to modify the measures if it is considered that domestic firms need more assistance. Likewise, if domestic firms no longer need the tariffs, they can be reduced.
South Korea has already declared its intention to raise the issue with the WTO.
"In addition, if I determine within 30 days of the date of this proclamation, as a result of consultations between the United States and other WTO Members pursuant to Article 12.3 of the WTO Agreement on Safeguards, that it is necessary to reduce, modify, or terminate the safeguard measure, I shall proclaim the corresponding reduction, modification, or termination of the safeguard measure within 40 days."