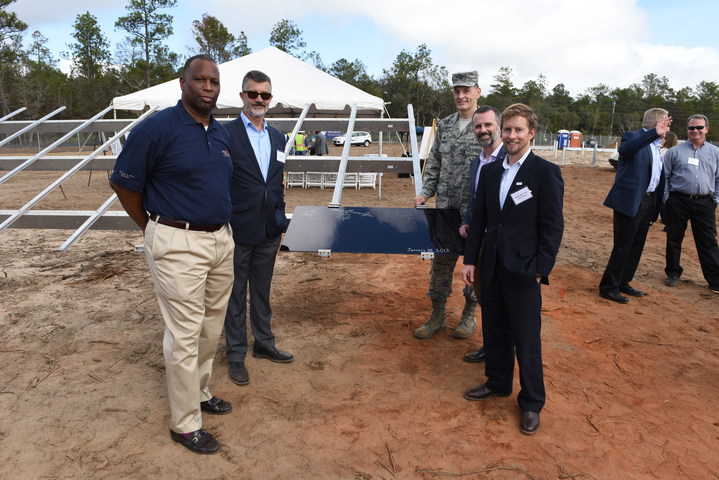 The Solar Energy Industries Association (SEIA) has launched an operations and maintenance (O&M) working group that will be open to the entire association's membership for the purposes of "standardising O&M contracts and set service expectations".
The SEIA decided to launch this group to start a conversation about issues that are "critical" to US solar continuing to be a successful energy disruption, according to Jimmy Bergeron, vice president of O&M for SolarCity and newly-installed chair of the O&M working group:
"The topics we're going to discuss in this group are critical to the industry's success and I'm eager to help facilitate that conversation," said Jimmy Bergeron, vice president of operations and maintenance for SolarCity and chair of the O&M working group. "I'm hopeful we will see advancement in the creation of reasonable contracts, defining a benchmark for quality O&M, as well as taking on any other topics which our members want addressed. We're looking forward to learning from the collective knowledge that SEIA members bring to the table."
The SEIA is hoping to collate a group of essential industry insights; and membership is open to installers, owners, service providers and operators. The overarching aim of the group is to create a consistent standard for O&M contracts and services. This will be done primarily by educating consumers on addressing issues of reliable production of electricity from modules and how to keep such equipment properly maintained.
The group will meet monthly to discuss related issues, with a core focus on establishing programmes to further educate consumers. The group was formed as part of the SEIA's desire to "better serve all sectors of the industry," according to the organisation. The SEIA recognises that O&M is a crucial part of the value chain, and seeks to aid plant owners and operators in achieving highest possible plant performance; to optimise profit, long-term performance and sustainability.
Members
Alencon Systems, a solutions provider for Alternative Energy Conversion, is one of the latest firms selected to join the industry's new working group.
Alencon was chosen for its unique DC-DC optimisers and monitoring software that represent solutions for installation in existing PV plants to improve performance ratio. Moreover, Alencon's solutions are deployed nationwide to help O&M companies meet the challenges of generating reliable electricity from aging PV assets – so were an obvious choice for the new group.
"As existing PV plants grow older, their energy production and performance ratios can wane for a variety of factors, including soiling and module degradations among others" says Alencon Systems' president Hanan Fishman. "At Alencon, our solutions have been specifically engineered to combat these challenges and help O&M companies, asset managers and plant owners alike assure the PV assets under their management continue to perform effectively.
"We are very excited to have the opportunity to join the newly formed SEIA O&M workgroup so we can work on the frontlines in addressing the issues that matter most to the O&M community."
Integrated solar asset manager Alectris was also selected as a member of the new working group.
"Alectris has been involved in the standardisation efforts in the solar O&M industry for quite some time, working with SunSpec, NREL and leading the O&M task force for our 'across the pond' neighbor, SolarPower Europe," an Alectris spokesperson told PV Tech.