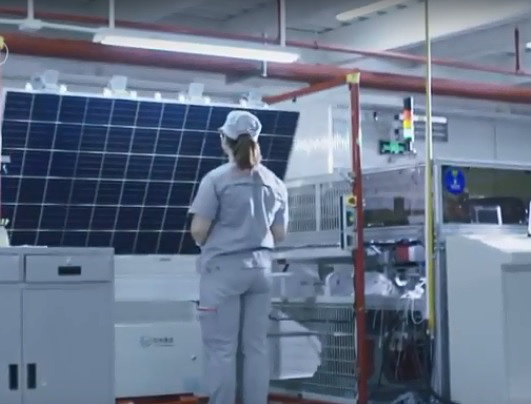 Seraphim Solar has signed agreements to provide modules for two separate PV projects totalling 80MW in Vietnam, developed by a joint venture between Vietnam-based firm AMI Renewables and AC Energy of the Philippines.
The 30MW BMT Solar Farm Project will be constructed at the Ea Phe and Krong Puk Commune, Krong Pac District, Dak Lak Province. Meanwhile, the 50MW KH Solar Farm Project, will be constructed at Cam An Nam Commune, Cam Lam District, Khanh Hoa Province.
Both projects will be constructed by Kuala Lumpur-headquartered EPC contractor ERS Energy. The projects are due to be commissioned in late April 2019.
"We are honored to be the sole module supplier for these flagship projects", said Polaris Li, general manager of Seraphim, "This is Seraphim's first project in Vietnam – more are forthcoming. Vietnam is currently the largest PV market in Southeast Asia, and Seraphim's performance here will be the benchmark by which future projects measure their success."
"We are delighted to work with Seraphim," said Jonathan Kan, managing director of ERS Energy. "We were impressed by their professionalism and willingness to communicate critical milestones in advance. Seraphim has over 6GW installed around the world – we believe this cooperation is the formula for success in Vietnam."
ERS Energy has constructed Malaysia's biggest solar farm and is approaching the 300MW mark of installed capacity.