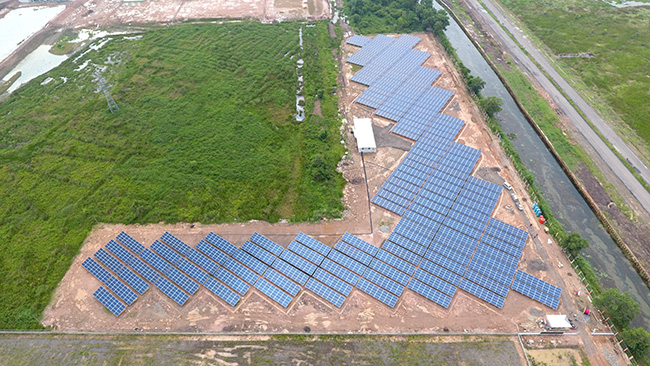 Sharp Energy Solutions Corporation (SESJ), a subsidiary of Japan's Sharp Corporation has completed a 1.6MW solar project inside Jakabaring Sports City, a sports complex in Palembang, South Sumatra, Indonesia.
The project was built in collaboration with local energy solutions company Perusahaan Daerah Pertambangan Dan Energi (PDPDE). It started operations on 10 April 2018 and was officially inaugurated on 30 June 2018.
It was constructed after qualifying for the Joint Credit Mechanism (JCM) Subsidy Program, run by the Japanese Ministry of the Environment (MOE), which seeks to support low-carbon technology projects in developing countries. Sharp was acquired by Taiwan's Foxconn, Apple's iPhone assembly partner, in 2016.