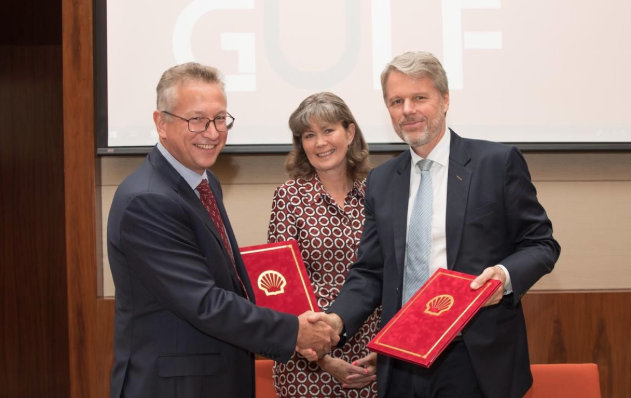 Oil and gas giant Shell is continuing its foray into clean energy by partnering with a major port and freezone in Oman to set up several distributed generation solar power projects and replace gas in powering local businesses.
SOHAR Port and Freezone signed a 600-hectare land lease agreement with Shell Development Oman (SDO) to set up commercial and industrial (C&I) solar plants in the range of 10-40MW in capacity. An initial 25MW PV project will be used to directly power smelting company Al Tamman Indsil Ferrochrome LLC. Oman is a major exporter of Chromite Ore.
SOHAR is a deep-sea port and freezone managed by Sohar Industrial Port Company (SIPC), a 50:50 joint venture between the Port of Rotterdam and the Sultanate of Oman.
Mark Geilenkirchen, CEO of SOHAR Port and Freezone said: "Sustainability is one of our key values in driving development at SOHAR and this partnership with Shell will create solar-powered solutions that are the first-of-its-kind in the country. This also marks an incredible milestone and the first step in our proactive long-term programme, that we have already begun implementing, to transform our 4,500-hectare development into a 'green Freezone'. We hope that the changes we are implementing today will encourage current clients and future investors to adopt cleaner technologies and sustainable practices tomorrow."
Chris Breeze, Shell Oman country chairman, added: "These solar PV projects will free up natural gas resources for better economic use, support the green agenda of the Sohar freezone and enable further economic development in Sohar, by unlocking large-scale solar opportunities."
Recent Shell activity includes being set up to acquire German energy storage firm sonnen and rebranding its consumer-facing supplier First Utility to Shell Energy. It also switched all of its residential customers in the UK to 100% renewable power.
In March, a consortium led by Saudi Arabia's ACWA Power won a 500MW solar tender in Oman announced by the Oman Power and Water Procurement Company (OPWP).