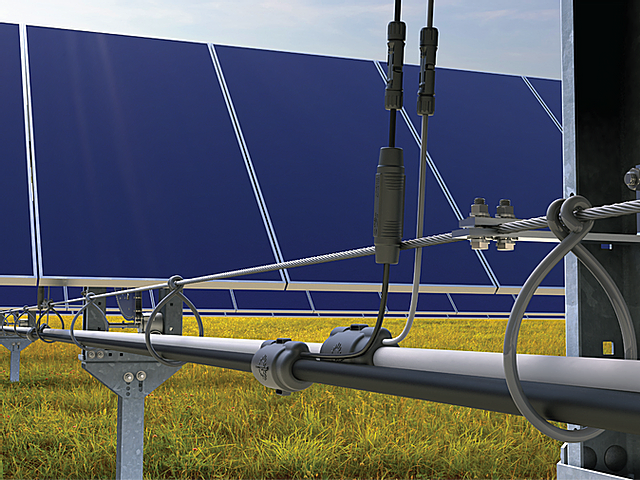 PV balance of system (BOS) solutions provider Shoals Technologies is expected to continue its growth this year thanks to the increased demand for its new products, while its revenue and EBITDA in 2022 increased by around 50% year-on-year.
The company's adjusted EBITDA in 2022 was about US$93 million, increasing from US$62.9 million or by 47.8% year-on-year. In Q4 2022, its adjusted EBITDA was US$30.1 million, increasing by 167.2% compared to US$11.3 million for the prior-year period.
The increase in Q4 was largely due to a significant increase in net income attributable to shareholders in the quarter, as it reached US$112.6 million, compared to a net loss of US$1.84 million during the same period in the prior year. This surge was driven by a US$110.9 million one-time gain on the termination of a tax receivable agreement and higher income from operations, offset by higher interest expense.
The company also saw an increase in revenue in Q4 2022 and the entire year. For the full-year 2022, revenue reached US$326.9 million, increasing by 53.3% from US$213.2 million. Meanwhile, in Q4, revenue was up from US$48 million in Q4 2021 to US$94.7 million year-on-year, a 97% increase. Higher sales volumes drove the increase as a result of greater demand for solar electrical balance of systems and the company's EV solutions products.
"The strength of demand for our products is underscored by the US$428.6 million of backlog (as of 31 December 2022) and awarded orders that we ended the year with, which represented growth of 43% compared to the same time last year," said Jason Whitaker, CEO of Shoals.
Looking forward, Shoals Technologies expected that its adjusted EBITDA would be in the range of US$140 million to US$155 million this year, increasing by 50.6%-66.7% year-on-year.
Its revenue is expected to be in the range of US$470 million to US$510 million, up 43.8%-56% year-on-year.
Apart from the latest financial results, Shoals Technologies has appointed president Jeffery Tolnar as interim CEO to succeed Whitaker. In his expanded remit, Tolnar will continue to be responsible for "leading the company's growth, operational excellence, technology development and product innovation".
Shoals Technologies announced in November 2022 that Whitaker had informed the board of directors that he intended to step down from his role for health reasons in early 2023. Whitaker is remaining with the company in an advisory role until mid-March 2023.