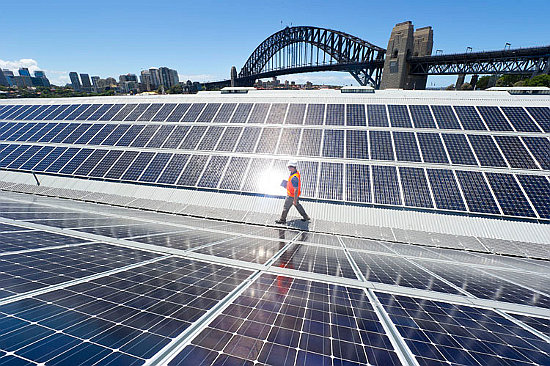 Diversified renewables firm Shunfeng International Clean Energy (SFCE) has warned that profits for the full-year 2015 would be lower than expected and below the previous year, due to a number of issues that include lower product ASPs.
SFCE noted that despite product sales volume expected to be around 31% higher in 2015 than the previous year, strong competition led to an expected gross profit margin of approximately 16%, compared to 22% in 2014.
Consolidated profit attributable to shareholders would be more than 90% below 2014 levels, according to the company.
SFCE also noted that it was impacted by lower electricity generation revenue, due to PV power plants located in Xinjiang hit by grid capacity issues, which reduced output by approximately 92,000,000 kWh from the previous year, a 45% reduction.
Higher operating costs also impacted margins, primarily due to distribution and administrative expenses increasing over 50% due to the acquisitions of S.A.G. Solarstorm and Lattice Power in October 2014 and August 2015, respectively.
The devaluation of the Renminbi against major currencies in the second half of 2015 was also cited, causing an increase in its foreign exchange loss for the year.
Other factors said to have impacted profits in 2015, included increase of over 90% in finance costs, primarily due to its acquisition strategy as well as stopping the capitalization of a percentage of interest expenses related to the construction of PV power plants, which was said to have resulted in an increase in SFCE's total expenses.
In separate news, SFCE said that a 33.9MW PV project planned by subsidiary, SF Suntech Australia had been selected by the Australian Renewable Energy Agency (ARENA) to progress to the next stage of competitive bidding for its AUD100 million large-scale solar PV programme.