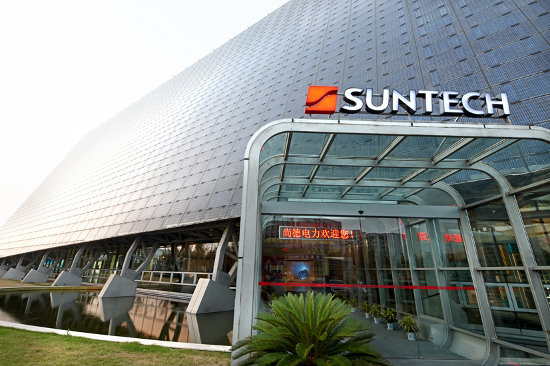 Diversified renewable energy firm Shunfeng International Clean Energy (SFCE) expects to report a loss in 2018 of approximately US$254 million, due to PV product ASP declines and impairment charges to its manufacturing operations.
SFCE said that it expected to losses of around RMB 1,707.0 million (US$254 million) for the full- year, compared to losses of RMB 67.2 million (US$10.65 million) in 2017, down from RMB 1,717.6 million in 2016.
The company had previously warned of losses for the first-half of 2018, totalling RMB 1,154 million (US$ 169 million). However, the company reported losses of RMB 741.2 million (US$110.43 million).
Similar issues were cited for the expected full-year loss as it did mid-year, which included the impact of module, cell and wafer ASP declines, wrapped around the China 531 New Deal.
SFCE noted that the "solar product market continued to be intense, which resulted in a decrease of approximately 12.6% in the annual average selling price of the Group's solar products for the Year 2018"
The company had previously warned that ASP decline at the end of the first half of 2018 had been 2.1% for PV modules and 17.6% for solar cells, compared to the prior year period.
This despite solar product sales were said to have increased by approximately 16.8%, compared to the prior year.
With business and financial conditions tough, SFCE noted in a financial statement: "In the light of the above and as the sales and gross profit of solar products have yet to show any significant improvement as of the date of this announcement, the Board resolved to recognise a provision for impairment of approximately RMB 777.7 million [US$115.9 million] for the property, plant and equipment and the goodwill of the solar products manufacturing segment."
SFCE also noted that it didn't expect its PV module manufacturing subsidiary, Wuxi Suntech Power Co to generate sufficient taxable income in the foreseeable future and had decided to recognise a reversal of deferred income tax assets amounting to approximately RMB 74.2 million [US$11.05 million] in 2018, which has been added to its expected income tax expense for the year.
The company added that it was still in the process of gathering information to finalise the annual results of the company for the year.