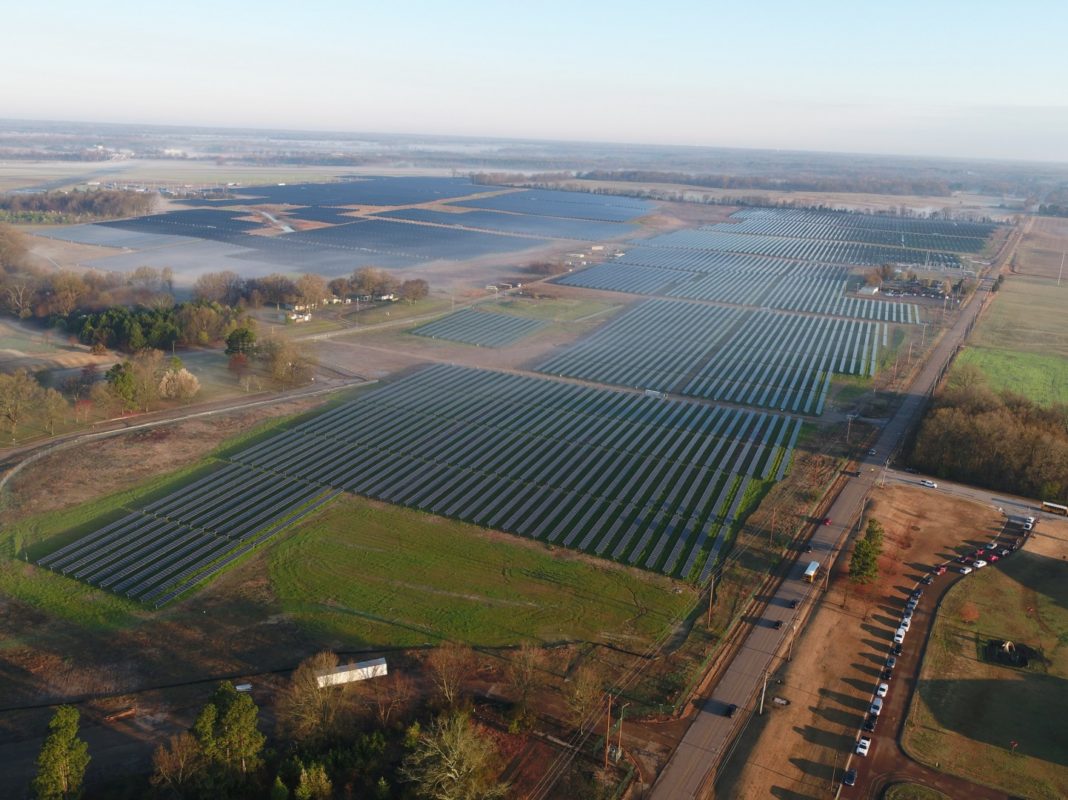 The largest PV project in the state of Tennessee is now operational at Naval Support Activity (NSA) Mid-South in Millington. The installation was brought online thanks to a partnership between Silicon Ranch, the City of Millington, the US Navy, Memphis, Light, Gas and Water (MLGW) and the Tennessee Valley Authority (TVA).
Silicon Ranch employed over 300 people during the construction phase of the project, which has a generation capacity of 53MW. It will provide renewable energy to the NSA Mid-South and TVA as part of a contract signed over the next 20 years. Silicon Ranch also signed a long-term lease with the US Navy for 29 hectares of base land and purchased an adjacent 140 hectares from the Millington Industrial Development Board (MIDB).
Even though most of the project is located on this adjacent private land, the naval project will provide energy by way of an alternative electrical feed that will increase energy security and resilience at NSA Mid-South.
NSA Mid-South Commanding Officer Capt. Alonza "Al" Ross said: "This solar project represents progress toward our goal of becoming the Navy's premier installation through maintaining excellence in our facilities and services. It enhances our ability to manage our most important asset—our people—and helps us perform the critical function of supporting warfighter capabilities and readiness."
Silicon Ranch co-founder and CEO Matt Kisber added: "This innovative energy project is the result of a truly collaborative effort, and Silicon Ranch thanks our partners at the US Navy, TVA, MLGW, and the MIDB for making this investment possible. We are especially honored to commission the largest solar facility in our home state of Tennessee and to support the mission of both NSA Mid-South and TVA."