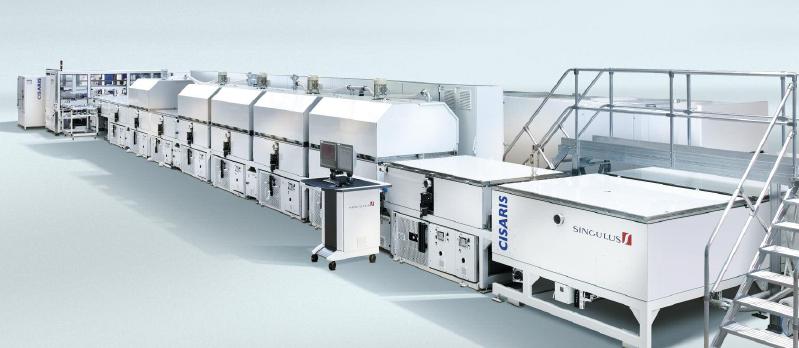 Specialist PV manufacturing equipment supplier Singulus Technologies has booked over €40 million (US$48.5 million) in new CIGS (Copper-Indium-Gallium-Diselenide) thin-film manufacturing equipment orders in 2018.
Dr.-Ing. Stefan Rinck, Chief Executive Officer said, "Our company has received in the first months of 2018 already prepayment with a order volume over €40 million for CIGS production equipment. We are thus able to further expand our leading position for the delivery of production machines for CIGS solar modules. Our order backlog currently exceeds €130 million."
Singulus noted that major customer China National Building Materials (CNBM) had signed a contract in late December, 2017 for the delivery of five 'CISARIS' selenization machines for its plant in Bengbu, Anhui province to expand capacity from 150MW to 300MW. CNBM has plans to expand production to 1,500MW in the future, according to the company.
Singulus also noted that in recent days it had signed an agreement as well as payment from a subsidiary of a large, stock-listed energy company that also manufacturers PV modules in China for its TENUIS II, CIGS & CdTe wet-chemical coating process tools, valued at €10 million (US$12.1 million).
According to PV Tech's recent analysis of capacity expansion announcements in 2017, a total of almost 4GW of new thin-film production plans were revealed, up from just over 1GW in 2016, which supported a revival in the fortunes of European thin-film manufacturing equipment suppliers such as Singulus, Manz and von Ardenne.