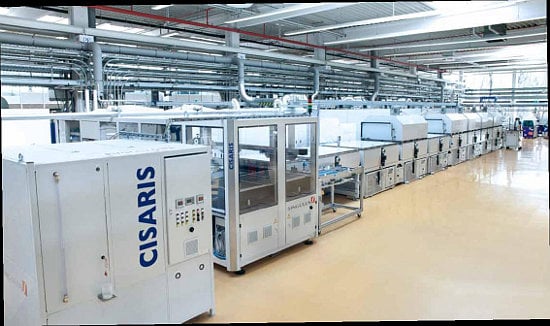 Specialist PV manufacturing equipment supplier Singulus Technologies has said that it is close to closing a major contract after a customer signed an order late last year for a new advanced selenisation system, based on its 'CISARIS' platform for CIGS thin-film production.
As PV Tech recently reported, CIGS thin-film producer Avancis, a previous customer of Singulus, is planning the first 300MW phase production at a new facility in China, after the company was acquired; it is highly likely to be the customer, based on PV Tech's ongoing coverage and analysis of PV manufacturing capacity expansion announcements.
Advancis is currently the only CIGS producer with plans to add 300MW of new capacity in China, especially following the financial woes and lost contracts of Hanergy Thin Film.
Singulus noted that the initial order for production tools required for a 300MW plant in China could be worth "a high double-digit million euro amount" and that it expected to receive confirmation of the order "soon".
The main design work on the new CISARIS platform was said to have been completed in accordance with the requirements of the customer.