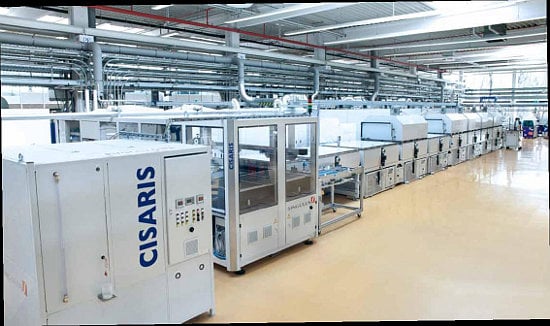 Specialist PV manufacturing equipment supplier Singulus Technologies has provided its 2016 sales forecast on the expectation of major orders from the thin-film solar sector.
Singulus guided 2016 sales to be in the range of €115 to €130 million, compared to recently reported, preliminary unaudited sales of €84 million for 2015, but restructuring charges were expected to result in a negative EBIT of €33 to €35 million. The company expected the potential increase in sales would result in a negative operating EBIT of €2 million to €6 million in 2016.
Solar segment sales could account for 70% of total sales in 2016, according to the company, while 20% of sales could come from its Optical Disc segment.
However, the focus for Singulus was on thin-film equipment sales, noting that it was in discussions for "extensive orders for production machines for thin-film solar modules".
According to PV Tech's ongoing PV capacity expansion announcements tracking, the only already planned expansion is that of Avancis in China and a previous major customer of CIGS thin-film deposition tools from Singulus at its production plant in Germany.
Avancis is planning its first 300MW production plant in China, which is planned to start production sometime in 2017. Future expansion plans were said to target nameplate capacity of 1.5GW and an investment of US$1.62 billion.
The company is planning to hold several bondholder meetings and an Extraordinary General Meeting in an attempt to gain support for balance sheet restructuring that will allow further corporate restructuring and avoid insolvency.