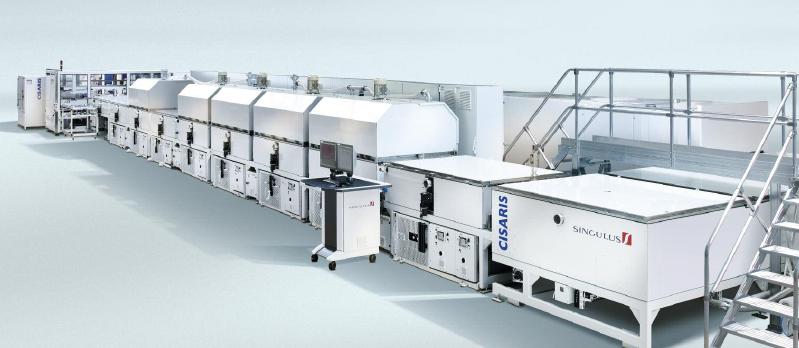 German equipment supplier Singulus' efforts to head off insolvency have received a boost after bondholders approved proposals for the financial restructuring of the company.
In a noteholder meeting yesterday, the required 90% majority of a 33% quorum voted in favour of a debt-equity swap proposed by the company at the end of last year.
Singulus said the approval of bondholders meant the "foundation is laid" for the restructuring, but it must first put the proposal to shareholders. A meeting of shareholders is scheduled for today and a majority of 75% is needed for the plan to be activated.
Assuming that is granted, the only other obstacle for Singulus is the possibility that some of the bondholders that objected to the restructuring file a so-called voidance action. The company said it was "confident" such actions could be overridden in "fast track proceedings".
There is a considerable amount riding on the outcome of today's vote. In a statement on yesterday's noteholder meeting and today's shareholder vote, Singulus said it did not believe any alternative restructuring plan could be implemented until March 2017. "Non-implementation" of the plan would therefore mean the company's "positive going concern prognosis" would no longer apply, leading to likely insolvency, Singulus said.
Singulus was forced into pursuing the restructuring option after a number of tough years led to liquidity problems for the company, with liquid funds having fallen from €35.8 million to €16.6 million at the end of September 2015.
Although Singulus' solar business remains relatively strong, sales in its optical disc business have failed to materialise.
Last week the company said it was close to finalising a 300MW deal for its selenisation equipment with an unnamed company, believed to be Avancis.