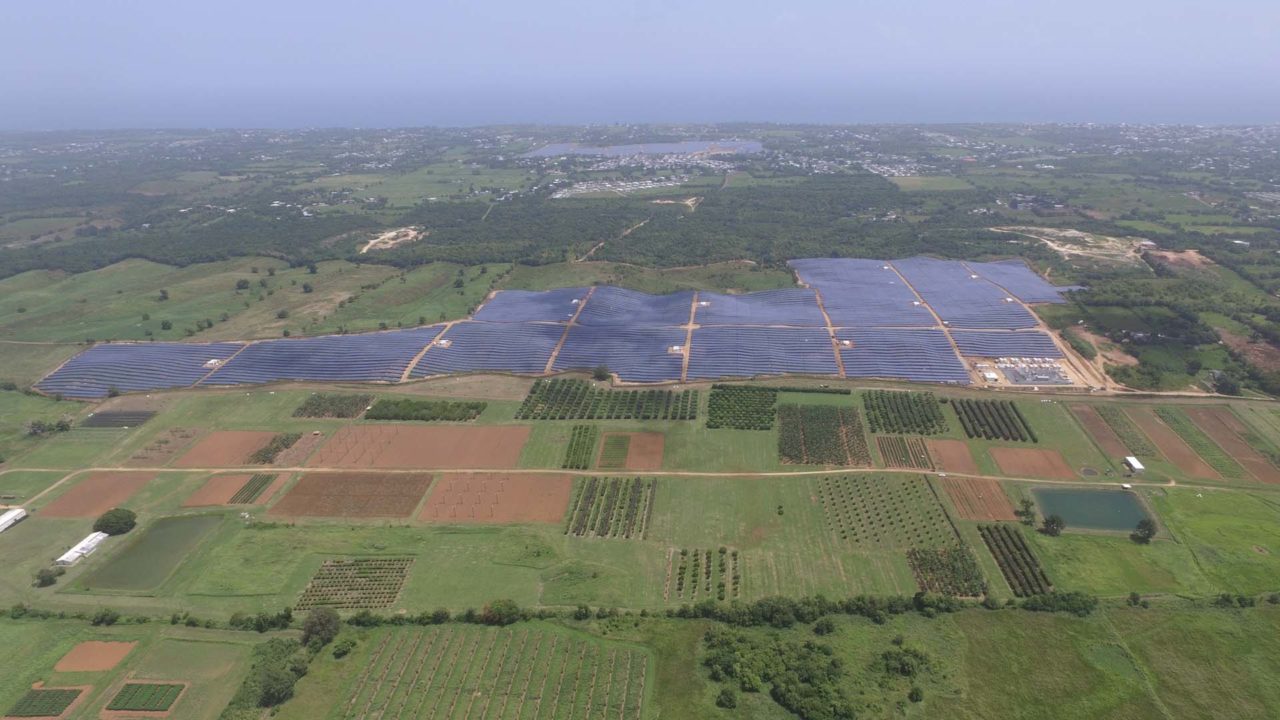 Skytron energy has been chosen to provide monitoring and supervision technology for a 58MW (45MWac) solar plant in Isabela, Puerto Rico.
Oriana Energy, a subsidiary of Sonnedix Group, and Miami-headquartered solar firm Yarotek started producing energy from the PV plant in September.
Skytron energy has re-engineered its digital signal converter, known as skyCOMM, for the plant. This integrates external devices such as inverters and temperature sensors into the plant network, to collect data in high resolution. It does this in one-second values via a single data concentrator, communicating in both directions. This means there can be a quick reaction if the plant communicates any errors or failures.
The Oriana plant includes a storage facility. For this reason, skytron developed a new interface to integrate all external components, such as the local power plant controller and the 10MW battery. The PVGuard product monitors all internal and external components locally. It also visualizes and filters relevant information and identifies problems that could potentially lead to yield losses and allows plant owners and operators to access all relevant data at any time, even during periods of no internet connectivity.
Furthermore, a skyCONNi-Sun universal weather unit has been installed as well as an on-site skylog data logger system, which stores all data transmitted by inverters, combiner boxes, and field sensor equipment.
Joern Hackbarth, EVP, global head of engineering and construction at Sonnedix, said: "All eyes are upon Oriana, as it is a milestone in driving the implementation of renewable energies in the Caribbean. To meet the requirements of the political and economic authorities, we decided to partner with skytron energy.
"They have a proven track record in mastering high-quality engineering services with an above average complexity. Most importantly, skytron energy has developed necessary solutions to collect one-second values and to integrate external devices such as combiner boxes, battery charger, and power plant controller into one single supervision platform," he added.