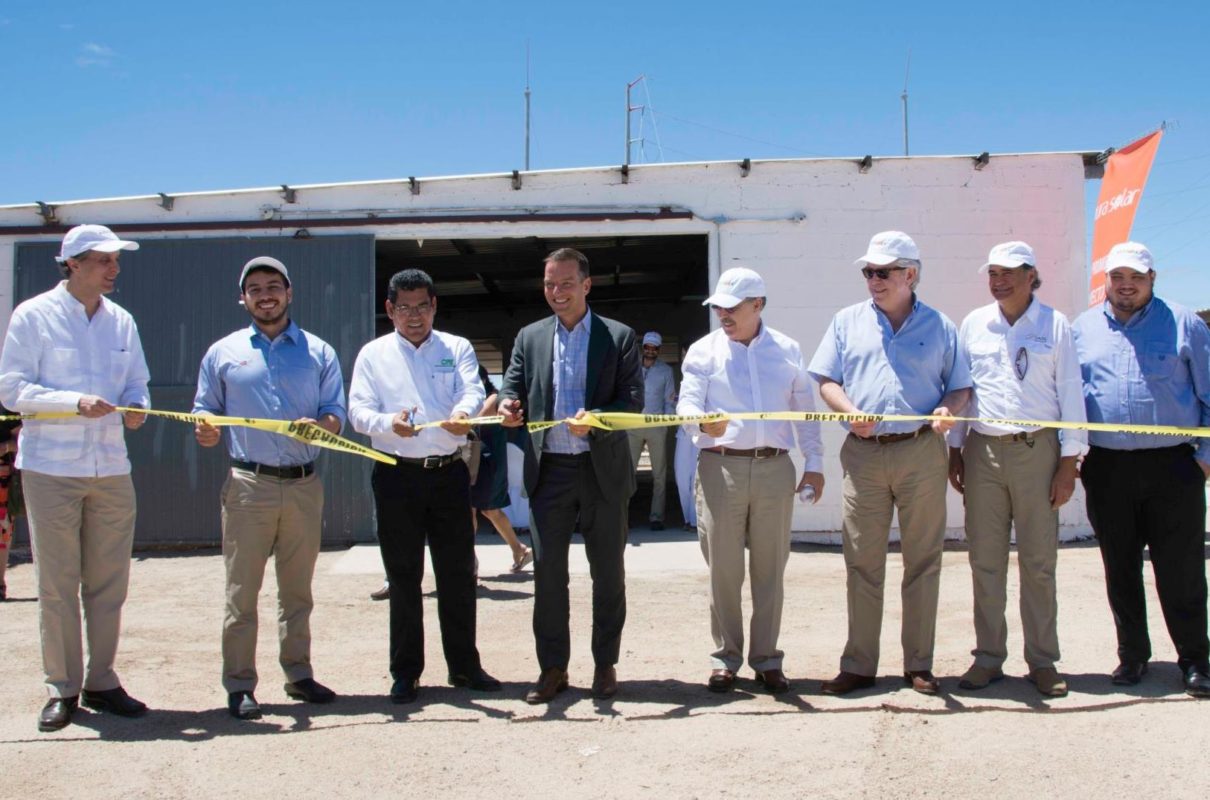 SMA inverters have been installed to help power up 3MW of solar in Mexico as part of a rebuilding phase for the Aura Solar I project in La Paz, Baja California.
Aura Solar I is a 30MW PV project developed by Gauss Energia, a solar developer in Mexico. It is currently the largest solar plant in Mexico, delivering renewable energy directly to a local utility.
After suffering damage from a hurricane, a large portion of the Aura Solar I project was knocked out of commission. Gauss Energía selected SMA inverters for the reconstruction of the 3MW section.
Andrew Mears, vice president of strategic sales for SMA America, said: "We are extremely proud to be selected for the rebuilding effort of this facility. Gauss Energía has set the gold standard for utility-scale solar in Mexico and throughout Latin America."
When the time came for Gauss Energía to rebuild a portion of the project, the company chose to divert from its typical selection in inverter technology, choosing SMA string inverters instead of central inverters that were previously used.
The rebuilt portion of the project utilises 50 Sunny Tripower 60-US inverters, which will be responsible for producing energy for 10% of the total Aura Solar I project.
David Briseño, business development director for Gauss Energía, said: "In such a significant project, we can't afford failure. SMA's string inverters maximize operational efficiency and provide reliable performance. We are glad to partner with SMA to ensure stability as we rebuild this important section of Aura Solar I."
The project is being developed as a fixed structure in order to avoid any hurricane-related issues or similar problems.